Samstag, der wichtigste Abend der Woche:
1.Platz: West Nachtclub in der harpune
23.00 H // 10 €
DJs: Magda (foto / M_NUS, Berlin), Tobias Becker & Lahib Alekozei 
Magda
Ob Berlin, Hamburg oder München – der West Nachtclub mischt bereits seit zwei Jahren die Partypeople in deutschen Großstädten auf und ist Garant für eine lange Partynacht. Ausgesuchte Locations und angesagte DJs sorgen mit treibenden Beats für Ausnahmezustand auf dem Dancefloor. Alle Nachtschwärmer, die den absoluten Partyspaß suchen und Lust haben, bis in die Morgenstunden zu feiern, sind beim West Nachtclub genau richtig.
Für den heutigen Nachtclub in der harpune war ursprünglich Carl Craig angekündigt, der jedoch aus dringenden familiären Problemen leider kurzfristig abgesagt hat.
Der harpune ist es aber gelungen, mit Magda einen würdigen "Ersatz" zu finden. Die aus Detroit stammende Wahlberlinerin reist seit Jahren als DJ um die Welt. Während Magdas Karriere als Support-DJ ihres Mentor Richie Hawtin begann, ist sie heute längst selbst zum Top-Act avanciert, was ihre Platzierung auf Rang 3 der "Top Ten der internationalen DJs 2005" des Groove Magazins eindrucksvoll belegt. Magda unterbricht extra ihren Urlaub, um diesen kurzfristigen Gig in der harpune – einem ihrer Lieblingsclubs – anzunehmen.
Magda make the tea – oder wie war das?  
2. Platz: Home 14
22 Uhr // 7,50-10 €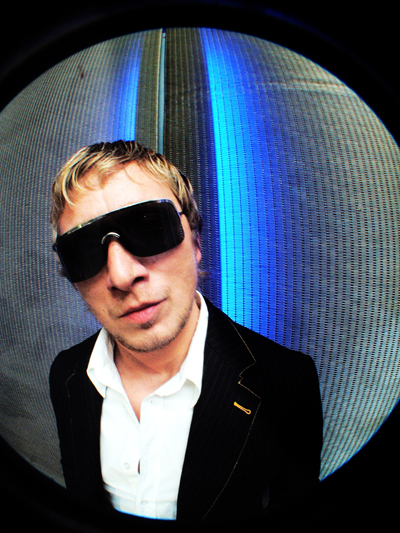 Alexander Bongardt
Die altbekannte Hauptbahnhof-Loacation ruft zum "Night and Day Club for Electronic Music". Hier werden für einen Eintrittspreis zwischen 7,50 -10 Euro, je nachdem wann ihr aufschlagt, folgende Plattendreher ihr Können unter Beweis stellen: Stereoton, Tomcraft, Alexander Bongardt. Zur Afterhour: Ante Perry, Mike Litt und kein Geringerer als Christian Lindner. 
3. Platz: Nachtresidenz
22.30 Uhr // 10 €
Nachtresidenz läßt die Hasen tanzen: Die Playboy-Clubtour ist mal wieder überraschend in der Nachtresidenz. Wieder wird die Deko und die Anwesenheit von Playboy-Bunnies für einen gefüllten Laden sorgen. Es werden Drinks und Zigarren serviert, man kann beim Roulette entspannen oder eine Runde Black Jack spielen. Auflegen werden nur die Residents, aber wen interessierts, kommen eh alle wegen der Bunnies.
4. Platz: Anaconda Lounge 
20 Uhr // für lau
Wer es etwas persönlicher mag sollte mal in der Anaconda Electro Lounge in der Altstadt vorbeischauen. Dort wird Hausgott Thomas Ruschinzik die Plattenteller zum glühen bringen. Unter dem Motto "Rythm Shaker" geht es ab 20 Uhr für lau heiß her!
5. Platz: 3001
23.00 Uhr // AK 5 € MV 7,50 € 
Last but not least empfehlen wir heute den Hannoveraner Mustafa Gündogdu, der den meisten Leuten nur unter dem Namen Mousse T. bekannte gebürtige Hagener wird heute unsere Hafen-Großraum-Disse, das 3001, auf den Kopf stellen. Achtung im Vip-Bereich, nicht zu warm anziehen, es wird mal wieder scheiss voll!
Euer Onkel Oberbilk