Mitten in der Hochkonjunktur für Alarmisten hier eine Stimme der Vernunft zum Patienten Erde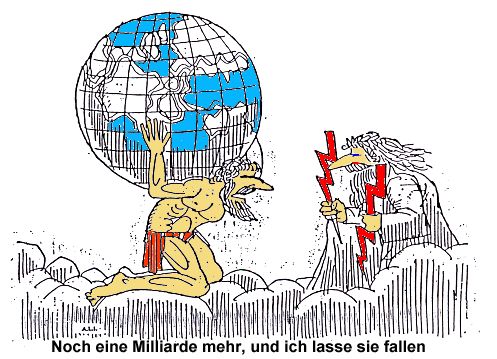 Erinnern Sie sich noch, wie oft das Ozon-Loch als Öko-Killer in die Schlagzeilen geriet? Wie in der Vergangenheit in bunter Folge das Aussterben der Wale, das Robben- und Waldsterben, der Zusammenbruch der Fleischversorgung durch BSE kurz vor der Tür standen? Schaudern Sie noch in Erinnerung an die apokalyptischen Bedrohungen durch Ebola und Vogelgrippe, die wir – ja, wie eigentlich? – gemeistert haben? Und sind wir aktuell nicht alle sehr, sehr betroffen über das angekündigte Sterben der Fische in den Weltmeeren ?
Seit der Erfindung des Club of Rome und der trittbrettfahrenden Besorgnis-Kamarilla sorgen wir uns was das Zeug hält. "Unsere Erde hat Fieber", schreibt BILD, Greenpeace sieht "Patient Erde mit kritischen Werten", FDP fordert "Klimaschutz zu Kernthema deutscher G8-Präsidentschaft machen"; "Rettet die Nairobi-Konferenz die Welt?" sorgt sich Öko-Daddy Franz Alt auf seiner Sonnenseite. Irgendwie erfrischend, was heute ein Experte schreibt: Edgar Gärtner, Leiter des Umweltforums des liberalen Centre for the New Europe in Brüssel: "Wider den Klima-Totalitarismus".