Onkel Oberbilks Tipps für's Wochenende
Fr. 24.11.06 // 23.00 H // 10 € // 3001 // Electric Kingdom Tour 2006
Mainfloor: Westbam, Hardy Hard, Lady Waxs; TL Pimps featuring M S
VJ: Philip Schnurr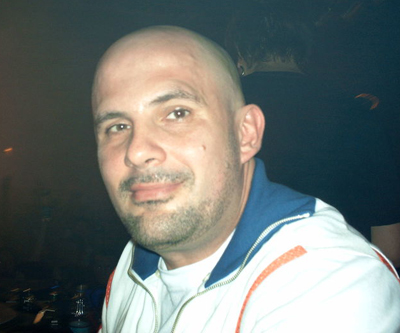 Westbam
Normalerweise übergehe ich das 3001 in meinen Tipps. Diesmal mache ich eine Ausnahme. Techno-Dino Westbam wird heute Abend im Hafen spielen, das sollte man sich nicht entgehen lassen. Die Electric Kingdom Tour, die nach Düsseldorf auch noch in Berlin, Utrecht (NL) und Kiev (RUSS) geplant ist, wird garantiert ein Highlight. Ich persönlich habe Westbam damals in München Riem (RIP) erlebt, ist zwar schon 13 Jahre her, war aber ein großartiges Set. Ich sag nur "Monkey Say Monkey Do". Seinen ersten Auftritt hatte Westbam übrigens 1981 im Tempodrom. Was man so gar nicht glauben mag, wenn man sich sein Foto anschaut, er wurde 1988 vom Goethe-Institut als deutscher Kulturbeitrag zu den Olympischen Sommerspielen nach Seoul geschickt. Hut ab, Herr Westbam!
Sa. 25.11.06 // 23.00 H // 7 € // harpune // Familientreffen
DJs: Herbert Boese (Jaktronik), Cess (Cocoon) & Andre Crom (Heimatmelodie)
Live: Nutrunner (Silver Planet)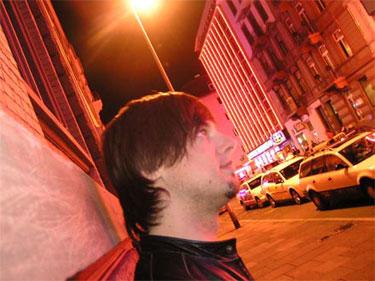 Nutrunner
 
Beim heutigen Familientreffen erhalten die harpune-Residents Herbert, Cess und Andre Besuch von einem Freund der Familie aus Frankfurt. Der Live Act "Nutrunner" gibt sich die Ehre. Abseits des aktuellen Minimal-Hypes steht Nutrunner für oldschooligen deepen Techno-Trance und nimmt seine Hörer mit auf eine Reise zurück in die 90er, in eine Zeit als Techno noch jung war.
Sa. 25.11.06 // 23.00 H // 10 € // home14 // night and day club for electronic music
DJs: Jussi Pekka, Martin Landsky, Superlounge, Ante Perry, Sven Palzer, Alexander Bongardt
Der Finne Jussi-Pekka kombiniert Detroit Techno, Groovy Beats und Acid Elemente zu einem markanten und kickenden Sound. Wie nur wenige andere schafft er stets den Spagat zwischen House und Techno. Seine Produktionen erscheinen auf angesehenen Labels wie Poker Flat, Audiomatique, Out of Orbit, Dessous oder Slip'n'Slide. Nicht zu vergessen sein eigenes Label Frozen North Recordings, welches er 2005 ins Leben rief. Ende März erschien hier seine aktuelle Single "Dead Serious". Martin Landsky legte 1988 zum ersten Mal im Hamburger Kultklub Front auf. 1998 gründete er sein eigenes Label Effortil Records und veröffentlichte "My Hidden Basement". Ende 1999 gab er seinem Label den neuen Namen: Intim Recordings.
Sa. 25.11.06 // 22.00 H // 12 € // Tribehouse // Krawall und Remmidemmi
DJs: Tocadisco, Gregor Wagner, Clé, Men at Arms, Hassan Fu, Terrible und unsere geliebten DK Pimps
Live: Deichkind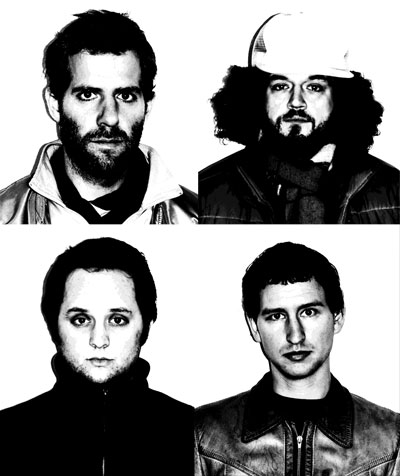 Deichkind 
Krawall und Remmidemmi – Die offiziellen Feierlichkeiten nach 100 Ausgaben SMAG. Ganz nach dem inoffiziellen Motto des Headliners der Nacht: WIR WOLLEN MIT EUCH ANS LIMIT GEHEN! Jeder 100. Gast erhält freien Eintritt und rund um den Abend ist mit 100 kleinen Überraschungen zu rechnen. Zum Abschluß eines grandiosen Jahres werden DEICHKIND bei ihrem vorerst letzten Clubgig mit einem weiteren heißen Ritt über die Bühne beweisen, dass sie nicht umsonst der Liveact 2006 sind. Die DK Pimps, deren Motto "hier wird getanzt, nicht gemixt" wörtlich zu nehmen ist, werden das Foyer beschallen.
Sa. 25.11.06 // 20.00 H – 03.00 H // für lau // anaconda lounge // fresh & low
Dj: Thomas Ruschinzik
Oder ihr schaut mal für lau in die kleine Electric Lounge Anaconda, dort wird Thomas Ruschinzik mal wieder den ganzen Abend an den Plattentellern stehen und sich die Finger blutig mixen…
Euer Onkel Oberbilk