Onkel Oberbilks Tipps für's Wochenende
3 Tipps für 2 Tage!
Fr. 2.2.07 // 23.00 H // 5 € Eintritt, für Mitglieder der harpune-Mailingliste frei // harpune // 3 Engel für Andre (Foto)
 
Nach den letztjährigen "3 Engel für…" Cess und Herbert ist nun Resident Andre Crom an der Reihe. Bei dieser Reihe erhält je ein harpune-Resident die Gelegenheit, einen ganzen Abend alleine an den Plattentellern zu gestalten. Die anderen harpune-Residents unterstützen den jeweils spielenden als "Engel" auf der Tanzfläche und kümmern sich um die Gäste.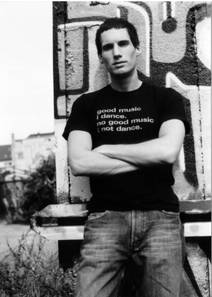 Andre wird die Gegenheit nutzen, um einen Bogen von deep-groovigen Warumup-Stücken über rockende Primetime-Mover bis hin zu warm-emotionalen Latenight-Sounds zu spannen, garniert mit vielen Eigenproduktionen oder Stücken befreundeter Produzenten, welche auf seinem Ende Februar startenden Label Heimatmelodie erscheinen werden.
Sa. 03.02.2007 // 23.00 H // 8,- € // harpune // "I Love Berlin"
DJs: M.I.A. (Sub Static, Berlin, Foto), Björn Wilke (Level Non Zero), Cess (Cocoon)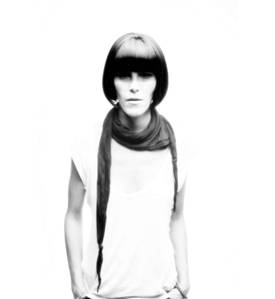 Im Gegensatz zur ähnlich genannten Berliner Band steht M.I.A. für Techhouse und Minimal der groovigen Sorte. Nach Releases auf Traum veröffentlicht die Ex-Kölnerin und Wahlberlinerin nun auf Substatic, welches sie gemeinsam mit Falko Brocksieper betreibt. Ihr aktuelles Stück "Happy" könnte kaum treffender betitelt sein: Eine warme Bassline trifft auf verträumte Glocken-Sounds.
Björn Wilke baut sich eine immer größere Fangemeinde in Düsseldorf, aber auch weit darüber hinaus auf, dank seines Releases auf Pascal FEOS' Label Leven Non Zero ebenso wie auch dank seiner Fähigkeiten als DJ und Partytier. Cess wird die beiden Gäste an den Plattentellern empfangen.
Sa. 03.02.2007 // 22.00 H // 10,- € // home14 // night and day club for electronic music
Djs: Toni Rios, Laurin Schafhausen, Daniel Taylor, Oliver Hess, Sven Palzer und Gastgeber Oliver Klein
 
Am Samstag wird Toni Rios das Home14 erneut mit einem seiner knackigen Sets beschallen. Neben zahlreichen Gigs, die er alleine bestreitet, steht er seit 2002 auch regelmäßig mit seinem langjährigen Freund Frank Lorber als Tony Montana & Lobby Lobster an den Turntables und präsentiert eine musikalische Bandbreite von House, Classics bis hin zu Techhouse. Der Cocoon Club Resident ist federführend für die Labels Danza 500 Ltd. für experimentelle Musik und Danza Blanca für Techhouse tätig. Toni Rios ist für seine technical skills und für seinen exzellenten Musikgeschmack bekannt. Von 1995 bis zum Closing des legendären Omen war er Resident des Clubs und zählt seitdem zu den  Vorzeige-DJs der Frankfurter Technoszene.  Daniel Taylor, Laurin Schafhausen, Oliver Hess, Sven Palzer und  Oliver Klein runden das Night and Day Programm am 3.2. musikalisch ab.
Euer Onkel Oberbilk