In fremden Betten und Spiegelsmileys ….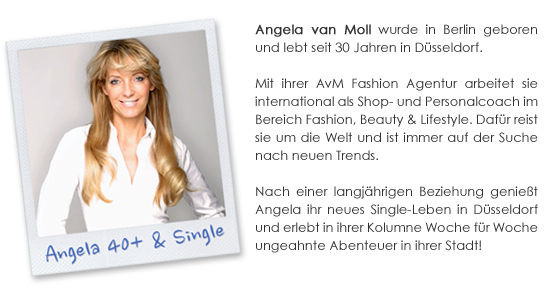 In dieser Woche hatte ich unendlich viel zu tun. Es gibt Tage, da überrollt der Job einen regelrecht. Man startet in den Tag und schon ist er wieder vorbei. Am liebsten würde ich dann laut rufen :"Hey Tag, komm sofort zurück, ich bin noch nicht fertig mit Dir!". Sinnlos ist das jedoch und deshalb lass' ich es gleich sein. Stattdessen schreibe ich abends ellenlange "To Do"-Listen für den nächsten Tag. Die Arbeit erledigt sich so zwar nicht, aber es macht den Kopf frei. Ich schreibe also abends meinen Listen, egal wohin. Auf das Toilettenpapier, auf jede Zeitung oder  im Bad an den Spiegel. Ich bin überhaupt ein "an den Spiegelschreiber" und manchmal male ich mir abends einen gute Laune Smiley an den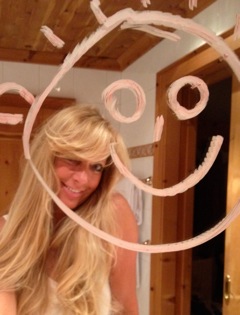 Spiegel um mich so, gleich am nächsten Tag selbst zu überraschen.
Das macht mich am Morgen gleich munter und mit der Kombi von Sonne, Musik und meinen "To Do"-Listen steht einem erneuten viel zu kurzen Tag nichts mehr im Wege. Sie fragen sich, ob ich nicht auch hin und wieder mal wieder zurück ins Bett springe, mich unter die  Decke kuschle und mit den Füßen vor Freude wackle? Glauben Sie mir, ich bin olympiareif in der Disziplin "Nur noch einmal 5 Minuten!". Das hat dann zur Folge, dass ich gleichzeitig Zähne putzen und Haare bürsten muss,  um so die Zeit wieder rein zu holen. Ich gebe zu, das ist nicht ganz so leicht, aber ich habe da meine ganz eigene Taktik entwickelt. Versuchen Sie das mal… 🙂
Ich bin momentan beruflich in Tirol und ich liebe diese Gegend. Das Hotel ist so ziemlich das schönste der Welt. Der "Stanglwirt" in Going. Kennen Sie nicht? Dann müssen Sie einfach mal hinfahren. Ich bin beruflich viel unterwegs, kenne viele Hotels auf der ganzen Welt und muss wirklich sagen: Nirgendwo werden die Betten liebevoller gemacht und die Handtücher schöner gefaltet als im hier im "Stanglwirt".
Hier verzeihen mir die Zimmerfeen auch meine "Spiegelsmileys" und das ganze "Stanglwirt"-Team ist eine große Familie. Kein "Ritz" dieser Welt hat diesen Charme und nirgends gibt es einen besseren  Kaiserschmarrn. Ich sage immer: "From the lips tot he hips…" und haue dann trotzdem kräftig rein.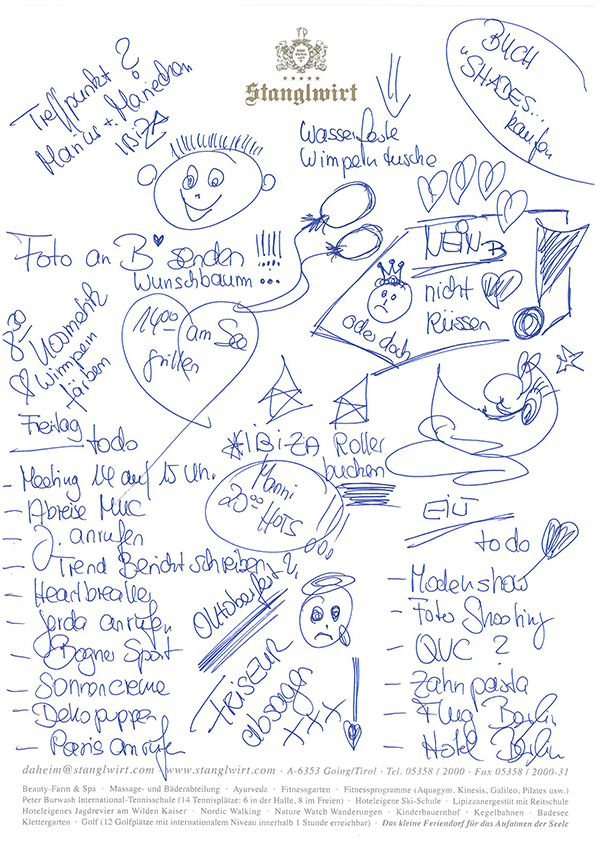 In dieser Märchenkulisse arbeite ich einfach gerne, die Luft hier ist ein Jungbrunnen, das Kaiserwasser besser als Schampus und die Berge der größte Fitnessgarten der Welt. Nicht umsonst ist das hier auch das Trainingslager der Klitschko Brüder. Hier bereiten sie sich auf die Kämpfe vor und nur hier ist die Natur der Star. Und wissen Sie, was ich heute mal mache? Ich gönne Ihnen einen kleinen Einblick in mein privates Fotoalbum von meinem freien Tag hier in den Bergen, denn das ist mit Sicherheit viel schöner als der Bericht meiner " To Do"-Listen die uns alle täglich unter Druck setzen und uns zeigen, dass ein Tag viel zu kurz ist, um die ganze Arbeit zu schaffen und wir dann gezwungen werden, das nicht Geschaffte auf die "To Do"-Liste vom nächsten Tag zu übertragen…
… und falls Sie mal nach Kitzbühel kommen, mein spezieller Tipp:
Unbedingt raus fahren zum Wirtshaus Steuerberg. Ein Ausflug der sich lohnt!
Morgen bin ich wieder in Düsseldorf J
Gerade rechtzeitig für…
Gourmet – Festival auf der Kö
Und bei schönem Wetter…
Zeltfestival Ruhr am Kemnader See in Bochum, das wohl längste Festival der Saison!
Und am nächsten Freitag, den 31.08 gibt es eine "Angela40+ und Single" Spezial AusgabeJ