Out Of The Box – Schuh-bi-du auf der Kö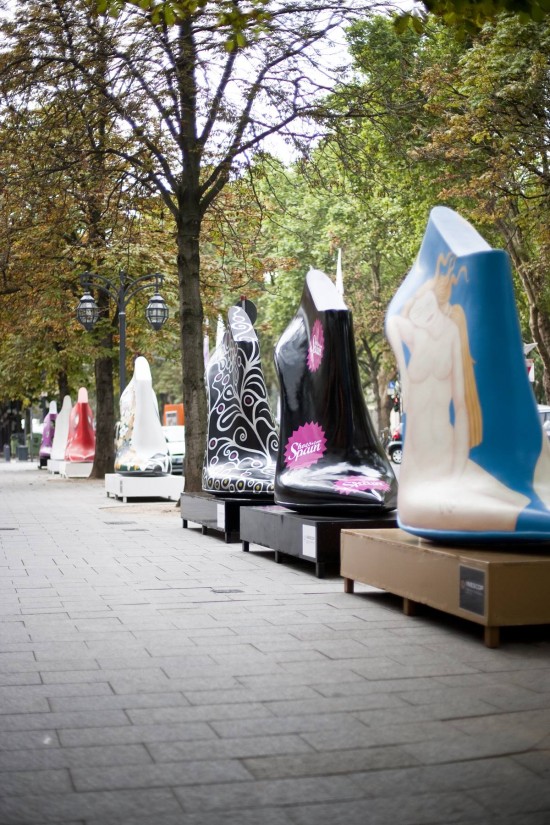 Zwei Meter hohe Schuhe auf der Kö – Hinweis auf die GDS und damit ein Aufmerksamkeitsturbo für die Schuhmesse Fotos: 7daysisaweekend.com
Knallbunte, zwei Meter große High-Heel-Hingucker schmücken seit gestern die Königsallee – Schuh-bi-du!
Die Megaschuhe wurden im Rahmen des globalen Projektes "Shoe Street Art" und des vierzigjährigen Bestehens des Technologischen Instituts der spanischen Schuhindustrie (INESCOP) von verschiedenen spanischen Künstlern gestaltet und in den Straßen Madrids gezeigt.
OUT OF THE BOX, eine Festival-like Aktion zur Promotion der Schuhmesse GDS, holt in Zusammenarbeit mit dem spanischen Schuhverband FICE und INESCOP die Kunstwerke nun erstmalig nach Düsseldorf. Zu sehen sind sie bis zum 2. August auf der Königsallee sowie bei Kaufhof Galeria an der Kö und am Wehrhahn.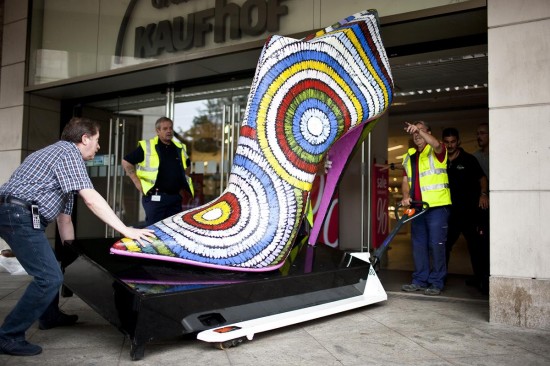 Bugsieren mit Geschick: Schuh will nicht durch die Kaufhof-Tür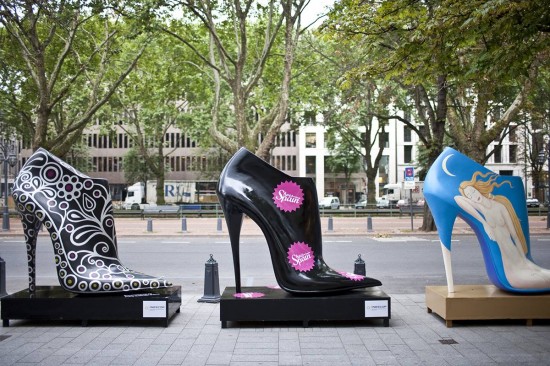 Diverse spanische Hingucker auf der Kö