Zum "90." des großen Meisters – Ballett am Rhein beim van Manen-Festival in Amsterdam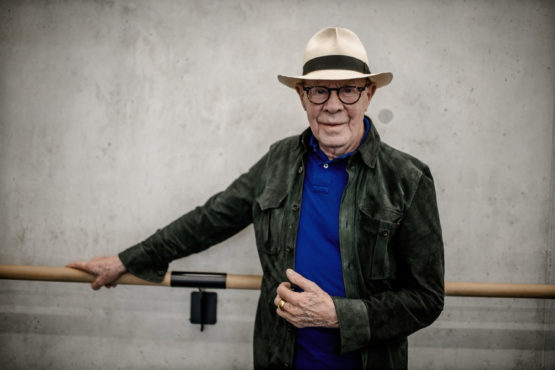 Hans van Manen wird 90 Jahre alt – Foto: Andreas Endermann
Der Juni steht beim Niederländischen Nationalballett ganz im Zeichen seines langjährigen Hauschoreographen und Grandseigneurs der europäischen Neoklassik: Zum 90. Geburtstag von Hans van Manen präsentieren dort vom 8. bis 29. Juni die großen niederländischen Ballettcompagnien Het Nationale Ballet, Nederlands Dans Theater und Introdans gemeinsam mit dem Ballett am Rhein Düsseldorf Duisburg, dem Stuttgarter Ballett und dem Wiener Staatsballett in vier Programmen 19 van Manen-Choreographien.
Mit "Dances with Piano", eine Adaption von van Manens "Dances with Harp", steuert das Ballett am Rhein eine niederländische Erstaufführung bei.
Außerordentliche Verbundenheit
Seit mehr als 50 Jahren ist Hans van Manen dem heutigen Ballett am Rhein eng verbunden und schuf für die Compagnie seinerzeit sein erstes Ballett außerhalb der Niederlande. 22 seiner insgesamt 150 Choreographien kamen in den vergangenen 50 Jahren auf die Bühnen des Opernhauses Düsseldorf und des Theaters Duisburg. Diese außerordentliche Verbundenheit hat die Deutsche Oper am Rhein im vergangenen November mit der Verleihung der Ehrenmitgliedschaft gewürdigt.
Die Einladung zur Teilnahme am diesjährigen van Manen Festival in Amsterdam empfindet Ballettdirektor und Chefchoreograph Demis Volpi als große Ehre und Freude. Norma Magalhães, Daniele Bonelli, Doris Becker, Damián Torío, Svetlana Bednenko und Rashaen Arts bringen im Programm III vom 22. bis zum 26. Juni van Manens "Dances with Piano" auf die Bühne der Niederländischen Nationaloper. Für die Einstudierung ist Tänzerin Feline van Dijken verantwortlich – langjähriges Mitglied des Ballett am Rhein und von klein auf mit van Manen-Balletten umgeben: schon ihre Mutter tanzte seine Ballette und studierte sie später als Ballettmeisterin ein.