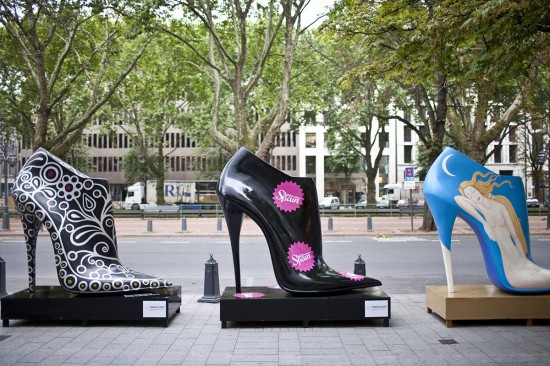 So machte Out Of The Box im letzten Jahr auf sich aufmerksam – Foto: Messe Düsseldorf
Am Freitag, dem 31. Juli 2015, heißt es wieder: Hereinspaziert in die faszinierende und bunte Welt der Schuhe und Accessoires! Am letzten Tag der GDS Schuhmesse zelebrieren Messe, Handel, Marken, Hersteller, Shoppingverrückte und "Shoenistas"  zum zweiten Mal in Folge das OUT OF THE BOX Festival für Schuhe & Accessoires. Neu in diesem Jahr: der große Deichmann High-Heel-Run auf dem Graf-Adolfplatz, Modenschauen und Foodtrucks auf dem Schadowplatz und Riesenschuhe in der ganzen Stadt.
Plus: Bei der großen Shoenista-Rubbellos-Aktion winken Shopping-Gutscheine viele weitere tolle Preise. [Read more]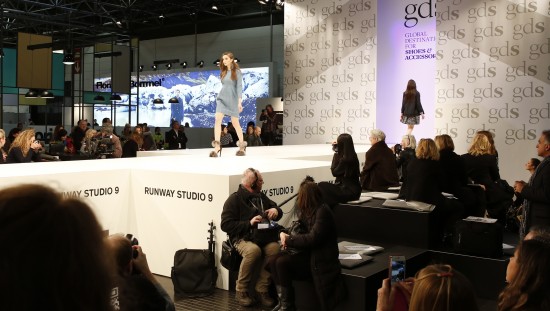 Die Düsseldorfer Schuhmessen zeigten den Winter von seiner schönsten Seite: meteorologisch kühl-sonnig und modisch informativ-umfangreich – 900 Brands präsentierten sich in den drei Welten der GDS, 160 Aussteller auf der tag it!.
Die Stimmung war gut. Die Besucher nutzten die Möglichkeit, zu einem frühen Zeitpunkt die neuen Kollektionen zu sichten und die Aussteller begrüßten den intensiven Dialog mit ihren Kunden. Bereits bei ihrer zweiten Ausgabe kristallisiert sich damit heraus, dass die neue GDS als Auftaktveranstaltung von der Branche gut angenommen wird. In Düsseldorf entdeckt man Trends, nimmt Stimmungen wahr, tauscht sich aus. Diese Mischung weckt Lust auf neue Kollektionen, erklärt Werner Matthias Dornscheidt, [Read more]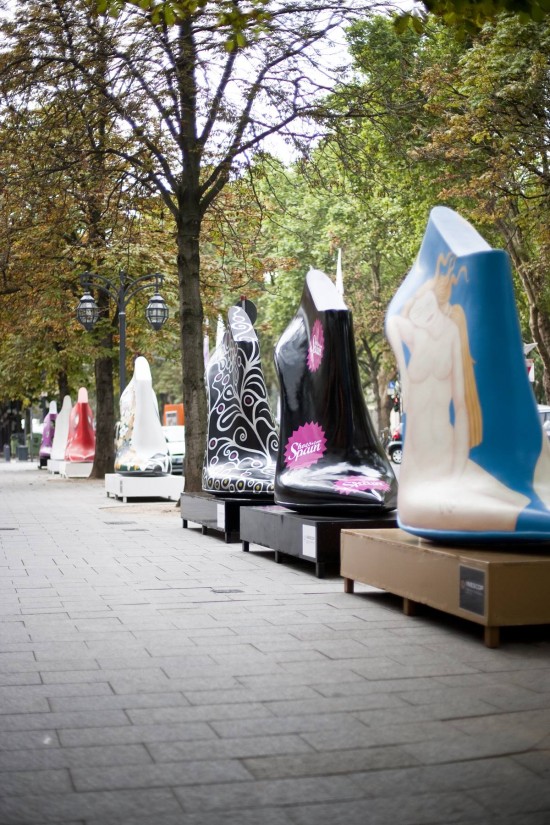 Zwei Meter hohe Schuhe auf der Kö – Hinweis auf die GDS und damit ein Aufmerksamkeitsturbo für die Schuhmesse Fotos: 7daysisaweekend.com
Knallbunte, zwei Meter große High-Heel-Hingucker schmücken seit gestern die Königsallee – Schuh-bi-du!
Die Megaschuhe wurden im Rahmen des globalen Projektes "Shoe Street Art" und des vierzigjährigen Bestehens des Technologischen Instituts der spanischen Schuhindustrie (INESCOP) von verschiedenen spanischen Künstlern gestaltet und in den Straßen Madrids gezeigt.
OUT OF THE BOX, eine Festival-like Aktion zur Promotion der Schuhmesse GDS, holt in Zusammenarbeit mit dem spanischen Schuhverband FICE und INESCOP die Kunstwerke nun erstmalig nach Düsseldorf. Zu sehen sind sie bis zum 2. August auf der Königsallee sowie bei Kaufhof Galeria an der Kö und am Wehrhahn.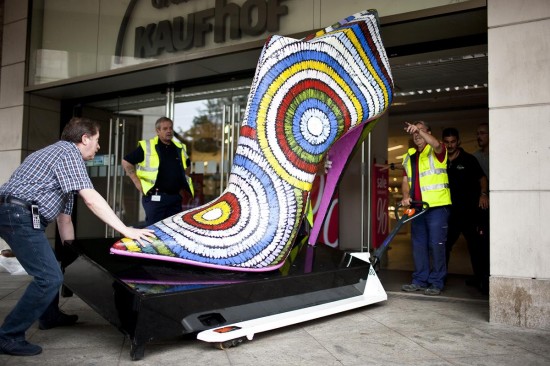 Bugsieren mit Geschick: Schuh will nicht durch die Kaufhof-Tür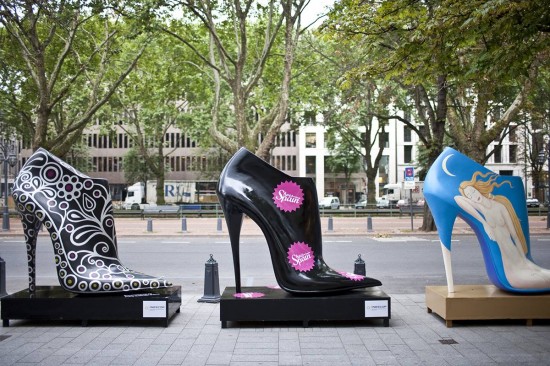 Diverse spanische Hingucker auf der Kö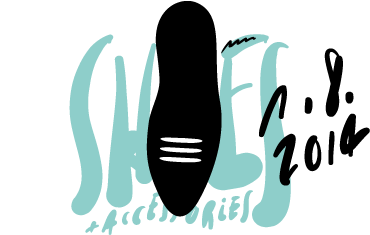 Unsere bedeutende Schuhmesse, die gds, stellt Ladies Liebling vom 30. Juli bis zum 1. August in den Mittelpunkt. Doch in diesem Jahr springt etwas Neues aus der Schuhschachtel: Out Of The Box. Der Event am 1. August soll die gds in ein neues Licht stellen und die Begeisterung der Düsseldorfer(innen) für das Thema Schuhe noch steigern.
Außer einem VIP-Event am  29. also Schuhe für alle am 1. August.
Und wer zu Hause schnuppern will, kann jetzt online durch ein toll gemachtes Magazin blättern – alles über die Welt der Schuhe und der Accessoires! Hier ist das neue Out Of The Box Magazin – tolle Ein- und Ausblicke, und vor allem: Schuhe, Schuhe, Schuhe.
Für alle, die noch mehr wissen wollen, geht' s unten weiter. [Read more]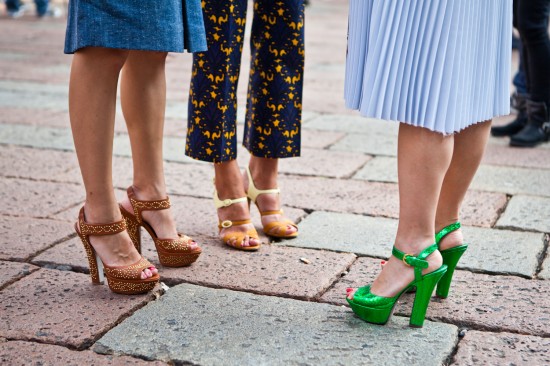 Zeigt her eure Schuhe… Foto: Sandra Semburg / www.aloveisblind.de
Zeige mir deine Schuhe – und ich sage dir, wer du bist: Dass das Thema Schuhe sich nicht erst seit "Sex & The City" größter Beliebtheit erfreut, ist unumstritten. Erstmalig transportiert die GDS, die Leitmesse für Schuhe & Accessoires, am Freitag, dem 1. August 2014 die Vielfalt und die bunte, überraschende Welt der Schuhe und Accessoires in die Düsseldorfer Innenstadt – und feiert gemeinsam mit Düsseldorfern und internationalen GDS-Messegästen das OUT OF THE BOX Festival.
Ob barfuß oder Lackschuh, Sneaker oder Highheel: OUT OF THE BOX möchte ein möglichst breites Spektrum abbilden – und lädt sein Publikum ein, gemeinsam mit
Einzelhandel, Shopping-Malls, Gastronomen und Kulturpartnern das große Festival für Schuhe & Accessoires in Düsseldorf zu zelebrieren. Am 1. August 2014 von 15-22h [Read more]