Mit frenetischem Beifall feierten die Teilnehmer des Tanzlehrerkongresses #INTAKO heute Mittag das Paar Nellia und Dietmar Ehrentraut (64 und 70 Jahre alt). Die beiden waren über Nacht zu Weltstars des Internet geworden, nachdem jemand ihren Boogie Woogie bei einem Amateur-Tanzwettbewerb gefilmt und ins Netz gestellt hatte: Mehr als 62 Millionen Mal wurde das Video angeklickt, rund 1,7 Millionen Mal geteilt.
Die fachkundigen Tanzlehrerinnen und -lehrer des Allgemeinen Deutschen Tanzlehrerverbandes #ADTV feierten die YouTube-Rentner heute im Maritim mit Zugabe-Rufen. Als Dreingabe folgte ein Rock'n Roll. Cornelia Willius-Senzer, Präsidentin des ADTV: "Man sieht an den beiden, dass Tanzen wirklich fit hält."
Mit einem heißen Programm geht der größte Tanzlehrerkongress INTAKO in diesem Jahr in der vorösterlichen Woche an den Start, denn es ist der 50. Kongress, den Deutschlands größter Tanzlehrerverband, der ADTV, ausrichtet: Rückblick auf fünf Jahrzehnte Tanz, Ausblick auf die Top Trends wie "Latin Fusion" und Disco. Beim INTAKO Open und dem INTAKO heizen Stars wie Bastiaan Ragas ("Caught in the Act" und derzeit bei "Let's Dance"), Jonathan Zelter ("Ein Teil von meinem Herzen"),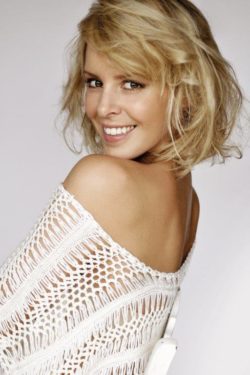 Isabel Edvardsson (Foto), Erich Klann, Emile Boise und Markus Schöffl auf dem Parkett im Maritim-Tanzsaal ein.
Ein Auftakt morgen, Mittwoch, ist "Dancing on the Kö" (12:30 Uhr, Kö Center). Das legendäre Prinzenpaar von 2008, Barbara Oxenfort und Josef Hinkel, tanzt einen flotten Walzer und weitere Paare, die von einem Team von center.tv angesprochen werden, legen spontan ein Tänzchen ihrer Wahl aufs Kö-"Parkett". Mit dabei ist die lebensgroße Maus von "Die Tanzmaus", dem führenden Tanzartikel-Anbieter. Und für die Damen gibt's natürlich einen Blumenstrauß (Blumen Tanzmann).
Center.TV strahlt die Clips aus, die danach einen Trip durch die bedeutendsten Social Media Kanäle antreten. [Read more]
ADTV feiert den 50. Internationalen Tanzlehrerkongress INTAKO
Revival des Hochzeitswalzers
"Let's Dance"-Stars unterrichten im Hotel Maritim
Rückblick auf die beliebtesten Tänze der letzten fünf Jahrzehnte
Im April ist Düsseldorf schon zum siebten Mal die Tanzhauptstadt Europas – mit dem exklusiven Tanzfestival INTAKO.open (7. bis 9. April) und dem damit verbundenen größten Tanzlehrer-Kongress weltweit, dem INTAKO (9.-13 April). Rund 2.500 Teilnehmer und Gäste verwandeln das Hotel Maritim in eine Mischung aus Showbühne und Lehrwerkstatt. Dieses Jahr im Mittelpunkt: Das Revival des Hochzeitswalzers und ein Rückblick auf die beliebtesten Tänze der letzten fünf Jahrzehnte.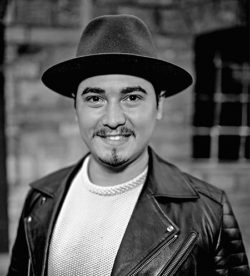 Ausrichter des INTAKO / INTAKO.open ist der ADTV, Deutschlands größter Verband für Tanzlehrende. Der INTAKO ist der bedeutendste Kongress der Tanzlehrer weltweit, zu dem Gäste aus mehr als zehn Ländern anreisen, er bietet auch die Gelegenheit für Tanzfans, ihre Kenntnisse auf der Tanzfläche mit den Stars der Branche zu vervollkommnen. So unterrichten bei dem für alle Interessierten zugänglichen INTAKO.open im Düsseldorfer Kongresshotel Maritim Prominente wie Erich Klann (Foto), "Let's Dance"-Gewinner 2016, Isabel Edvardsson, Markus Schöffl und Michael Hull.
Wer an den Kursen mit den Stars der Tanzszene teilnehmen möchte, kann sich über die Website www.intako-open.de anmelden. Halbtagskarten zum "Reinschnuppern" gibt es bereits für 70 Euro.
Gesellschaftliche Höhepunkte des großen Tanzlehrer-Kongresses sind die Welcome-Party am Freitagabend (7. April) und der glanzvolle Galaball mit vielen Highlights am Samstagabend.