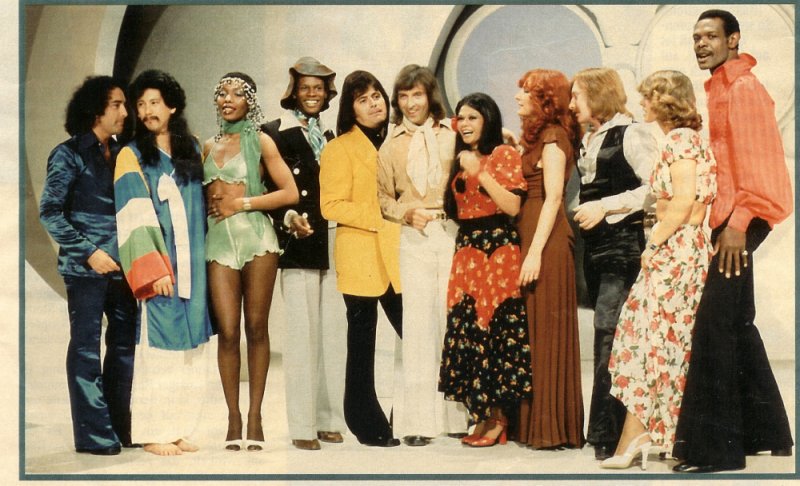 Kultband der Sechziger: die Les Humphries Singers
Ein Hauch von Woodstock und die Erinnerung an den Hippie-Sound der späten Sechziger – der Prinzenball am 22. Januar im Hilton läßt die Vergangenheit lebendig werden – höchst lebendig. Denn auch eine Gruppe, die damals riesige Erfolge feierte, hat bei den Prinzen der Landeshauptstadt ihr Comeback: die Les Humphries Singers.
Sie waren eine der buntesten Musikgruppen Deutschlands in den 60er Jahren. Von Beginn an dabei sind Judy Archer und Tina Kemp. Die Gruppe freut sich, beim Prinzenball auftreten zu können und die Ballgäste werden erleben, wie mitreißend "alte" Hits sein können: Mama Loo, Mexico, San Francisco ( "Be sure to wear some flowers in your hair").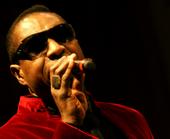 Ein weiterer Höhepunkt ist der Auftritt von Irvin Doomes (Foto), der für eine einzigartige Mischung aus energiegeladener Stimme und außergewöhnlicher Bühnenpräsenz steht. Nachdem er mit Soul- und Funkgrößen wie James Brown und Kool And The Gang gearbeitet hat, kam er nach Deutschland, wo er wenig später als Stargast am Friedrichstadtpalast engagiert wurde.
Prinzenclub-Präsident Jobsi Driessen: "Besonders freuen wir uns natürlich auf den Besuch des Düsseldorfer Prinzenpaares, Prinz Simon und Venetia Rebecca,  in Begleitung der Prinzengarde Rot-Weiß.
Gegen Mitternacht schicken die Prinzen noch einen Hitproduzenten auf die Bühne im Hilton: George McCrae (Foto links), der erst im letzten Jahr ein neues Album herausgebracht hatte ( "Time for A Change"). Mit dem Hit "Rock Your Baby" schaffte er 1974 den Durchbruch und war über 10 Wochen auf Platz 1 der deutschen Charts.
Eine große Tombola mit attraktiven Preisen wird am späten Abend einige Ballbesucher besonders glücklich machen. Air Berlin-Flüge von Düsseldorf  nach San Francisco, Miami und New York für jeweils 2 Personen sind die Hauptpreise.
Tipp für die Damen: Hippielook und Blumen im Haar.
Der Eintrittspreis beträgt wie im Vorjahr 100,00 Euro. Kartenvorbestellung bei Wolfgang und Tamara Kral, Merkurstr. 11, 40223 Düsseldorf, Telefon: 0211-33 66 66.
Der "Böse Buben Ball" findet am 05.03.2011 in der Rheinterrasse statt. Eintrittskarten sind ab 11.11.2010 an den bekannten Vorverkaufsstellen zum Preis von 25,- Euro zu erhalten.
Weitere Informationen zu den Veranstaltungen des Prinzenclubs finden Sie unter www.prinzenclub-duesseldorf.de.