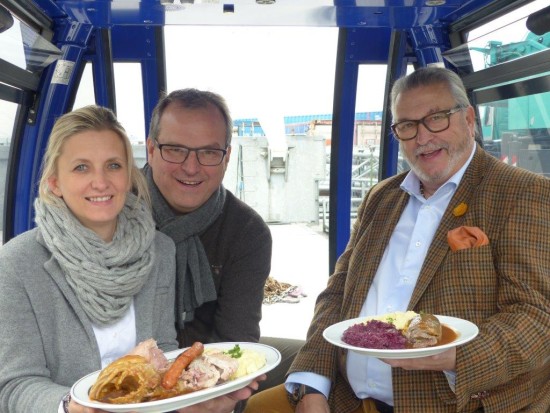 Freuen sich auf die Zusammenarbeit: Ariane und Oscar Bruch und PM Halcour – Foto: Susan Tuchel
Nachdem sich der "Brunch in the Sky" zum Publikumsliebling entwickelt hat, bietet jetzt das Wheel of Vision in seiner vierten Düsseldorfer Saison zusätzlich das "Dinner in the Sky" an. Bei Vorbestellung können Riesenradfahrer unter vier warmen Gerichten wählen, die in den Gondeln serviert werden. 
Das Küchen-Team des Traditionsrestaurants Goldener Ring, vor dessen Haustür sich das Wheel of Vision ab dem 23. Oktober dreht, hat die Auswahl der bodenständigen Speisen zusammengestellt. Sie werden, stets frisch zubereitet, quasi "über die Straße" direkt zum Riesenrad geliefert werden. [Read more]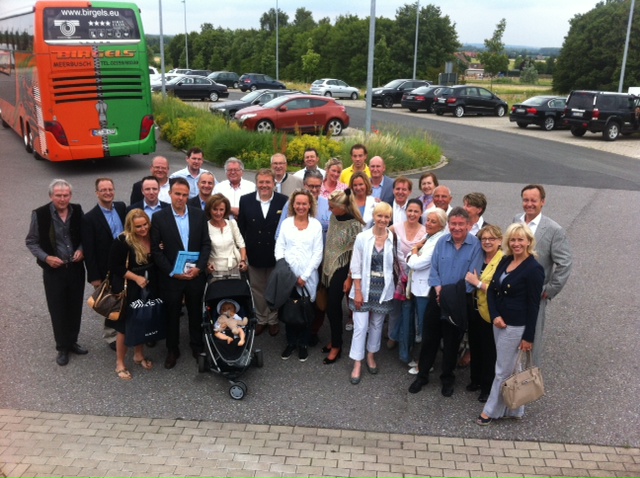 Mehr als 40 Senatoren der Prinzengarde Blau-Weiß bewunderten Wiesmann-Sportwagen in Dülmen

Porsche werden in Fabriken gefertigt, Mercedes- und BMW-Sportwagen ebenso, doch der Wiesmann, der exklusive Renner mit dem Gecko-Logo, entsteht in einer Manufaktur. Im westfälischen Dülmen bauen Spitzenhandwerker mit einer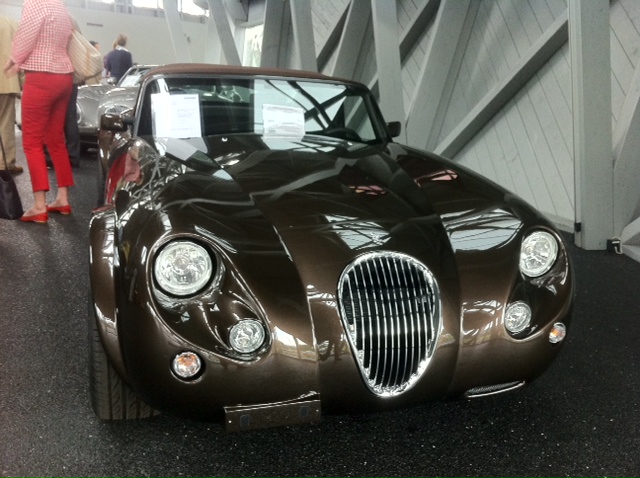 Fertigungstiefe von mehr als 70 Prozent Sportwagen, die man nur selten auf der Straße sieht. Dies liegt zunächst mal am Durchschnittspreis von 200.000 Euro, den man mit Sonderwünschen leicht übertreffen kann und zum anderen daran, dass erst ca. 1500 Wiesmann-Fahrzeuge gefertigt wurden.
Marc Battenstein, Senatssprecher der Prinzengarde Blau-Weiß, hatte die Einladung von Dr. Thomas Quidde, Vorstand der EQC AG, zu einer exklusiven Führung angenommen und einen "runden" Trip organisiert – Frühstück in "PM" Halcours [Read more]