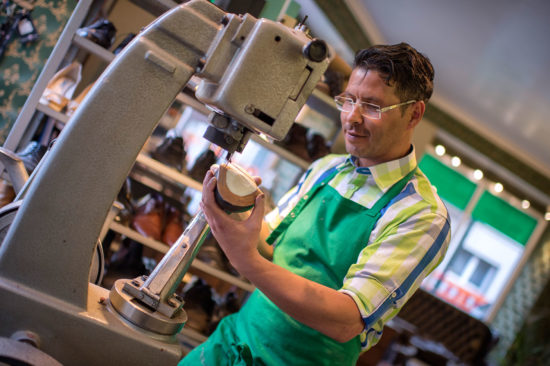 Nordin Haj Haddou – der vielleicht beste Schuster der Stadt – Foto: Lust auf Düsseldorf / Hojabr Riahi
Heute möchte ich mal meinen Schuster vorstellen, nein, keine Schleichwerbung: ich will ganz offen für ihn werben, denn wir sind froh, dass es ihn gibt. Nordin Haj Haddou, ein gebürtiger Marrokaner, versteht sein Handwerk. Er bringt nicht nur deine Lieblingsschuhe wieder so in Ordnung, dass sie fast wie neu aussehen, er fertigt auch Schuhe nach Maß und verkauft feines Schuhwerk aus Budapest oder England. Obendrein gibt es bei ihm stets eine gute Portion Freundlichkeit den Kunden gegenüber, hat man auch nicht alle Tage.
Nordins Adresse: Soulier d'Or, Beuthstraße 14, Pempelfort. In unserem Magazin "Lust auf Düsseldorf" könnt ihr noch mehr über ihn lesen.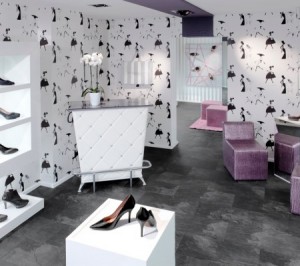 "Frau & Fräulein", Gerresheim feiner Schuhladen für Mutter und Tochter, baut um und räumt das Lager.
Vom kommenden Samstag (6. September) bis zum verkaufsoffenen Sonntag in einer Woche (14. September) können Sie sich dort auf Rabatte von bis zu 70% freuen.
Das Geschäft (Kölner Tor 30) ist nur einen Steinwurf vom Gerricusplatz vor der Basilika und der Fuchsjagd am alten Markt entfernt. Mehr Details hier.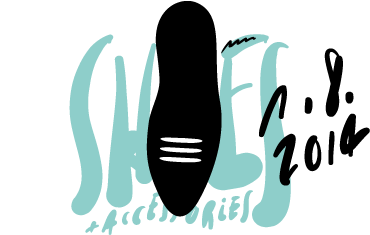 Unsere bedeutende Schuhmesse, die gds, stellt Ladies Liebling vom 30. Juli bis zum 1. August in den Mittelpunkt. Doch in diesem Jahr springt etwas Neues aus der Schuhschachtel: Out Of The Box. Der Event am 1. August soll die gds in ein neues Licht stellen und die Begeisterung der Düsseldorfer(innen) für das Thema Schuhe noch steigern.
Außer einem VIP-Event am  29. also Schuhe für alle am 1. August.
Und wer zu Hause schnuppern will, kann jetzt online durch ein toll gemachtes Magazin blättern – alles über die Welt der Schuhe und der Accessoires! Hier ist das neue Out Of The Box Magazin – tolle Ein- und Ausblicke, und vor allem: Schuhe, Schuhe, Schuhe.
Für alle, die noch mehr wissen wollen, geht' s unten weiter. [Read more]
Am 30. Juli ist es endlich so weit: Die GDS startet erstmals ihr neues Konzept und ist künftig die "global destination for shoes & accessories". Vom 30. Juli bis zum 1. August 2014 zeigt die GDS in ihren drei neuen Welten HIGHSTREET, POP UP und STUDIO alle wichtigsten Trends der internationalen Schuh- und Accessoirekollektionen. Mit der neuen Positionierung baut die GDS ihre Accessoires-Kompetenz weiter aus.
Die Accessories-Welt wird in Zukunft als ein bedeutender Lifestyle-Bereich in das Geschehen des HIGHSTREET Segments integriert und bildet als Mikrokosmos ein bekanntes Markenportfolio ab. Das Accessoires-Sortiment mit dem Schwerpunkt auf Taschen, Kleinlederwaren, Tüchern und Schals wird um Strümpfe, Schmuck und Kopfbedeckung ergänzt.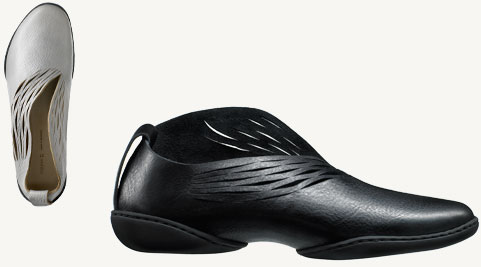 Jungdesignerin Katrin Wieschenkämper ("Kaethe Maerz") holt Berliner Schuh-Chic in die Friedrichstadt. In ihrem neuen Shop an der Talstraße 79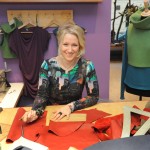 führt sie jetzt "Trippen"-Schuhe und holte damit die Kultmarke aus der Hauptstadt in die Hauptstadt der Mode.
Mit dem Label "Kaethe Maerz" will die 26-Jährige in diesem Jahr größere Verbreitung finden und sich auch im Rahmen der fashion week düsseldorf präsentieren.  Das Credo der Designerin: "Langlebige, individuelle, authentische Kleidung im Sinne des Zeitgeistes."