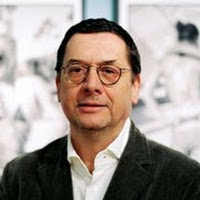 Das Jahr im NRW-Forum wird spannend, sagt dessen Lenker Werner Lippert (Foto). Einen Blick in die Gegenwart und Zukunft der Fotografie wirft das NRW-Forum vom 4. Februar bis zum 6. Mai unter dem Titel "State of the Art Photography". Darin sind die Arbeiten von 41 internationalen Fotografen zu sehen. Ausgesucht wurden diese von insgesamt acht "Advisors", darunter Andreas Gursky, Thomas Weski, FC Gundlach und Werner Lippert unter dem Kriterium, welcher Künstler in den kommenden Jahren die Fotokunst maßgeblich mitbestimmen könnte. Denn die befindet sich momentan in einem großen Wandel. Es ist nicht nur die digitale Revolution, die das Bildermachen verändert, auch der globale Datenraum wird zu einer neuen Ressource. Aber auch der entgegengesetzte Weg zum analogen Unikat ist, so zeigt die Ausstellung, wieder eine gern genutzte Möglichkeit unter den Nachwuchs-Fotokünstlern. [Read more]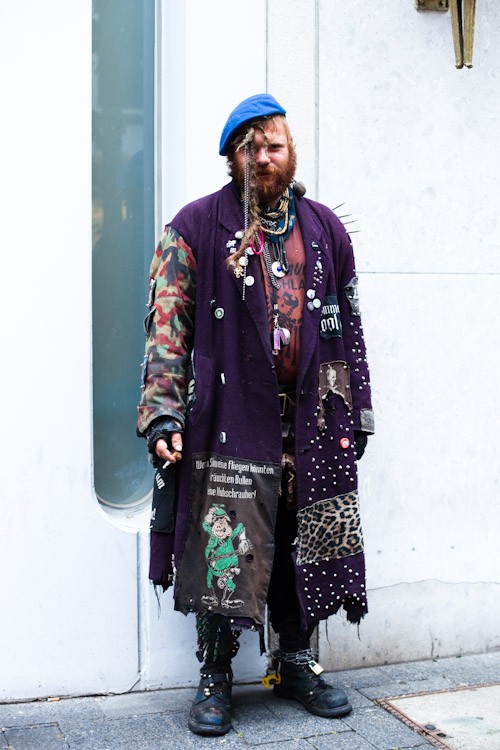 Dieser junge Mann erregte die Aufmerksamkeit des Styleclickers, als er für WDR-Redakteurin Nora Schuster in Flingern auf Motivjagd ging.
Werner Lippert, Chef im NRW Forum, gelingt es immer wieder, zur cpd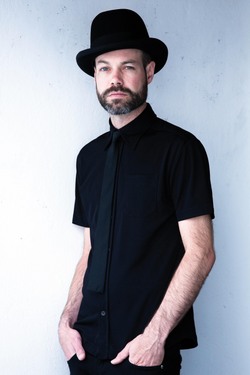 einen Glanzpunkt zu setzen, sei es mit Vivienne Westwood, Viktor & Rolf – oder dieses Mal mit dem "Styleclicker".
Styleclicker? Also gut, hier die Erklärung: Gunnar Hämmerle, deutsch-schwedischer  Modefreak, fotografiert gern Menschen, die durch ihr Outfit etwas Besonderes darstellen. Die modisch Auffälligen bittet er vor die Linse, sofort, auf der Straße. Nicht mal lächeln müssen sie. Motto: Be yourself.
Die Ausstellung des "Styleclickers", der hiermit der erste Blogger weltweit oder zumindest hierzulande sein dürfte, dessen Wirken zur Kunst erhoben wird, ist bis zum 8. August im NRW Forum zu sehen und wird von Schwarzkopf unterstützt.
Die 1000 Fotos des Modefreaks begegnen dem Besucher der Ausstellung in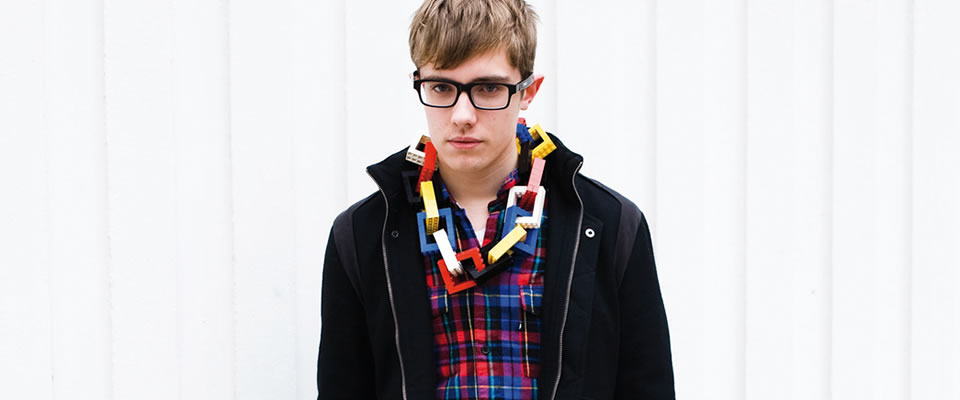 Lebensgröße auf einer Reihe von Projektionsflächen. Dazu ein passender Soundteppich und schon wird man Teil der Welt von Gunnar, dem Blogger. Der hat selbst mit Mode scheinbar nicht viel im Sinn: Immer das gleiche Outfit: die Farbe ist egal, Hauptsache schwarz, dazu ein Hut, natürlich in seiner Lieblingsfarbe.
Unter den Eröffnungsgästen: Tina Müller (Senior Vice President Schwarzkopf) und Wirtschaftsförderer Uwe Kerkmann.