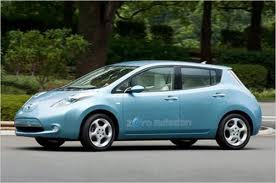 Nissan gibt Gas – über 4.8 Millionen Fahrzeug wurden im letzten Geschäftsjahr weltweit verkauft. Doch auch bei der Entwicklung neuer Technologien hat der Hersteller die Nase vorn. Zusammen mit dem Allianzpartner Renault strebt Nissan an, den weltweiten Markt für Null-Emissions-Fahrzeuge zu dominieren.
Erstes 'Baby' dieser 'Zero Emission-Strategy': der Nissan Leaf. Kaum auf der Welt wird er schon mit Preisen überhäuft. Er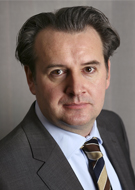 ist 'Car of the Year 2011' in Europa und 'World Car of the Year 2011'. Nach der erfolgreichen Einführung in mehr als zehn europäischen Ländern ist das erste in großen Stückzahlen gebaute Elektrofahrzeug nun auch in Deutschland erhältlich.
Vincent Wijnen (Foto), Geschäftsführer der Nissan Center Europe GmbH, präsentiert das Fahrzeug morgen Abend im Autozentrum P & A am Höherweg den Mitgliedern des Marketing-Club Düsseldorf und stellt gleich sechs Fahrzeuge für Probefahrten zur Verfügung.