Mobilee Night und Familientreffen
Samstag: "Mobilee Night" @ home 14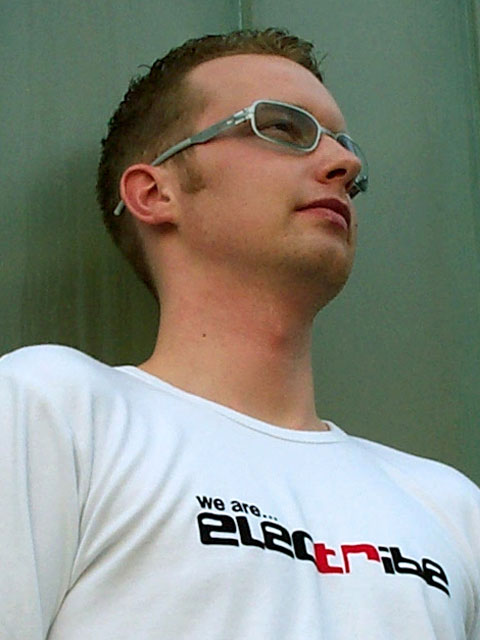 22.00 Uhr // 10 € 
 
LineUp: Anja Schneider, Sebo K., Ralf Kollmann, Daniel Taylor, Sven Palzer (Foto), Alexander Bongardt
Als Moderatorin der Sendung "Dance Under The Blue Moon" (eine der erfolgreichsten und wichtigsten deutschen Radioformate für elektronische Musik) auf Radio Fritz, genießt Anja Schneider seit 2000 das Vertrauen der elektronischen Musikszene und präsentiert live, Woche für Woche die innovativsten Sounds der Clubszene. Ihre Freude, anderen ihre Lieblingsplatten vorzuspielen führt dazu, mehr  und mehr selbst professionell hinter die Plattenteller zu treten. Ihre erste Residency hat sie von November 2003 bis April 2005 im Watergate in Berlin.  Im April 2005 gründet Anja Schneider ihr eigenes Label Mobilee Records, welches sich innerhalb kurzer Zeit mit starken Veröffentlichungen von Sebo K., Pan-Pot, Exercise One und natürlich Anja Schneider etabliert. Die "Mobilee 003" (Anja Schneider & Sebo K – Side Leaps / Rancho Relaxo) schaffte es in den Groove Charts auf Platz 9. Zudem sorgt sie seit ihrer Labelgründung mit regelmäßigen  "Mobilee Nights" im Berliner WMF Club für Furore. Zusammen mit dem Berliner DJ und Produzenten Sebo K. produziert Anja Schneider einen Sound aus Minimalismus, weiblicher Verspieltheit, harten Acidlines und trockenen, groovigen Beats. Die beiden alten Freunde bilden eine perfekte Symbiose im Studio. "Tonite", ihr erster Release, findet sich im Juli 2004 bereits in den DJ Charts von Phonique und Ewan Pearson. Nach dem offiziellen Erscheinungstermin im November schafft es ihr erster Track mit Remixen von The Youngsters und der Dirt Crew auf Platz 8 der DCC. Ralf Kollmann, Daniel Taylor, Sven Palzer und Gastgeber Alexander Bongardt unterstützen die Mobilee-Crew am 27.05. an den Decks des Home14.
Familientreffen @ harpune

23:00 h // 7,- € // mit Newsletter frei
Lineup: Micha Klang (Mothership / Glückskind Schallplatten, Foto), Tobias Becker, Cess
 
 
Zum Mai-Familientreffen hat sich Besuch aus Nürnberg angekündigt: Micha Klang, Resident und Veranstalter der Eventreihe "Mothership" wird die harpuneros Tobias Becker und Cess an den Plattentellern verstärken. Bei dieser Gelegenheit wird Micha sicherlich auch einige Nummern zum besten geben die bald auf seinem neuen Label erscheinen werden. Die erste VÖ kommt Anfang Mai von Gabriel Ananda, das zweite Release stellt niemand Geringeres als Someone Else (inkl. Hemmann & Kaden Remix).
Gemeinsam werden die drei DJs mit groovigem House und Techhouse rocken. Wie immer beim Familientreffen ist der Eintritt frei für alle, die sich zum harpune-Newsletter unter www.harpune.com angemeldet haben.
Thema Open Air: Leider musste die bereits verschobene Tripple-Olli-Kiesgrube vollständig abgesagt werden. Das Kiesgrubengelände am Blanken Wasser in Neuss ist aktuell nur mit Gummistiefeln zu betreten. Die bnächste reguläre Kiesgrube findet am 11. Juni statt, weitere Infos gibt es hier!