Zehn Jahre Düsseldorf – Atlanta mit Delta – US-Airline befördert in einem Jahrzehnt über 1.000.000 Passagiere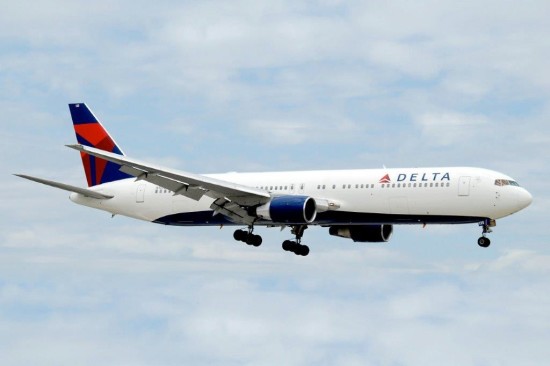 Fliegt im Sommerflugplan 2016 täglich von Düsseldorf nach Atlanta – eine Boeing 767 der DELTA
Die US-Fluggesellschaft Delta Air Lines feiert das zehnjährige Jubiläum der Nonstop-Verbindung zwischen dem Düsseldorf International Airport und dem Hartsfield-Jackson Atlanta International Airport. Der erste Delta-Flug zwischen den beiden Metropolen hob am 5. April 2006 ab. Seitdem beförderte Delta mehr als eine Million Kunden auf dieser Route – fast doppelt so viel wie die Bevölkerung von Düsseldorf.
"Düsseldorf war eine der ersten Destinationen, die Delta vor einem Jahrzehnt im Rahmen ihrer größten internationalen Wachstumsphase aufgenommen hat. Die Verbindung wird seitdem gut nachgefragt", so Nat Pieper, Senior Vice President, Europe, Middle East and Africa. "Wir sind stolz, die am längsten in Düsseldorf ansässige US-Airline zu sein und unseren Kunden ein hervorragendes Borderlebnis mit Komfort und Gastfreundschaft sowie innovativer Technologie und unübertroffene Verbindungen in die USA und darüber hinaus anzubieten."
Delta fliegt in der Sommersaison einmal täglich von Düsseldorf nach Atlanta, im Winterflugplan vier Mal pro Woche.
Zahlen, Daten und Fakten der zehnjährigen Verbindung:
– 1.066.885 beförderte Passagiere
– 6.131 Delta-Flüge zwischen Düsseldorf und Atlanta
– 75 Prozent der Passagiere reisen in Atlanta weiter
– 200 Verbindungen innerhalb der USA, nach Lateinamerika und in die Karibik stehen Weiterreisenden ab Atlanta zur Verfügung
– 5 beliebteste Ziele: Miami, Orlando, Los Angeles, Las Vegas und San Francisco
– 2.940 wöchentliche Sitze verfügbar zwischen Düsseldorf und Atlanta (Sommer 2016)
Delta Air Lines befördert jährlich fast 180 Millionen Fluggäste. Das Magazin FORTUNE wählte Delta auch 2016 unter die Top 50 der meist geschätzten Unternehmen der Welt sowie zum fünften Mal in fünf Jahren zur angesehensten Fluggesellschaft weltweit. Bei der jährlichen Airline-Umfrage von Business Travel News lag Delta als erste Fluggesellschaft überhaupt in fünf aufeinander folgenden Jahren auf Platz 1. Delta und die Delta Connection Fluggesellschaften bedienen ein globales Streckennetz von 324 Destinationen in 58 Ländern auf sechs Kontinenten. Die in Atlanta beheimatete Fluggesellschaft beschäftigt rund 80.000 Mitarbeiter in aller Welt und verfügt über eine Mainline-Flotte von mehr als 800 Flugzeugen.
Als Gründungsmitglied der globalen Luftfahrtallianz SkyTeam hat Delta ein branchenweit führendes transatlantisches Joint Venture-Abkommen mit Air France-KLM und Alitalia geschlossen. Außerdem hat die Fluggesellschaft ein JV mit Virgin Atlantic gebildet. Mit den Allianzpartnern bietet Delta von den Drehkreuzen in Amsterdam, Atlanta, Boston, Detroit, Los Angeles, Minneapolis/St. Paul, New York-JFK and LaGuardia, London-Heathrow, Paris-Charles de Gaulle, Salt Lake City, Seattle and Tokio-Narita über 15.000 Flüge täglich an. Delta investierte mehrere Milliarden US-Dollar in die weitere Optimierung von Bordprodukten, Serviceleistungen und Flughafeneinrichtungen. Weitere Informationen online auf dem Delta News Hub und auf www.delta.com, bei Twitter unter @DeltaNewsHub, unter google.com/+delta, bei Facebook unter Facebook.com/Delta sowie im Delta-Blog takingoff.delta.com.