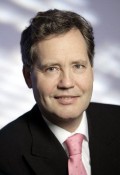 Ein Düsseldorfer Anwalt hat für den aus Mettmann stammenden Golf-Profi Martin Kaymer ein Urteil erstritten, das starke Beachtung findet: Ein prominenter Sportler, entschied das Oberlandesgericht (OLG) Düsseldorf muss nicht hinnehmen, dass verfremdete Porträts von ihm ohne seine Einwilligung verbreitet werden. Dies entschied das Gericht in einem Rechtsstreit um im Internet veröffentlichte Bilder des Golf-Profis.
Rechtsanwalt Professor Dr. Paul Lange (Foto / Kanzlei Siebeke, Lange, Wilbert): "Ich bin im Namen meines Mandanten dagegen vorgegangen, dass ohne seine Einwilligung Bilder von ihm im Pop-Art-Stil im Internet angeboten wurden." [Read more]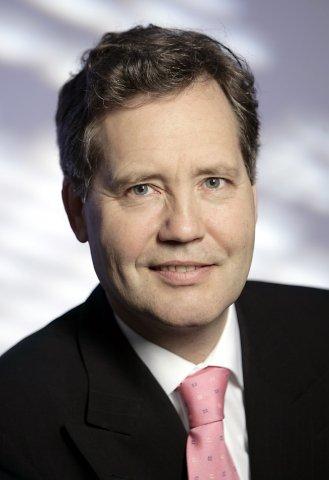 Prof. Dr. Paul Lange (Foto) aus der Düsseldorfer Kanzlei Siebeke-Lange-Wilbert, Fachanwalt für Marken- und Kennzeichenrecht,  ist im renommierten US-Ranking "Best Lawyers", bei dem Anwälte sich gegenseitig bewerten, im Bereich Gewerblicher Rechtsschutz ("Intellectual Property Düsseldorf") mit dem Prädikat "Lawyer of the Year 2012" ausgezeichnet worden.
Lange ist Partner der traditionsreichen Kanzlei Siebeke – Lange – Wilbert, Düsseldorf und Spezialist für nationales und internationales Marken- und Kennzeichenrecht. Der Fachanwalt, 2000 zum Honorarprofessor ernannt, ist Autor des deutschen Standardwerks zum Marken- und Kennzeichenrecht und Herausgeber sowie Mitautor des entsprechenden internationalen Standardwerks "International Trademark and design Protection: A handbook", das weltweit genutzt wird.
Der Düsseldorfer ist auf die Beratung großer und mittelständischer Unternehmen in markenrechtlichen Fragen spezialisiert, ebenso auf die strategische Optimierung des Markenauftritts von Unternehmen und die Prozessführung. So erstritt er die Namens- und Markenrechte für namhafte Unternehmen wie E-Plus und ANSON'S.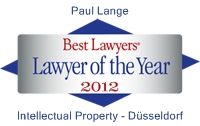 Die aktuelle Auszeichnung des amerikanischen Anwalts-Ranking "Best Lawyers" für das Fachgebiet des Gewerblichen Rechtsschutzes (Intellectual Property) im Bereich Düsseldorf honoriert die umfassenden Verdienste. In der Begründung hieß es: "Die Bewertung beruht auf der besonders eindrucksvollen Beurteilung durch spezialisierte Berufskollegen. Zugrunde liegt eine Befragung von tausenden Best Lawyern, die jedes Jahr stattfindet."