Reloaded: Rocky Horror Show ab 3. Februar im Capitol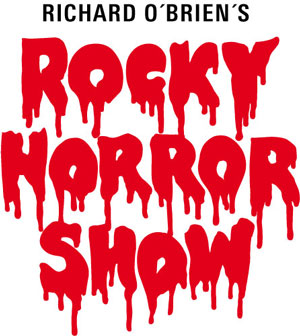 Die Neuinszenierung der Rocky Horror Show kommt ins Capitol Düsseldorf – reloaded by Richard O`Brien. Der Autor Richard O'Brien selbst sorgt dabei für die stimmige Balance zwischen Urfassung und Neuinszenierung, und sein Kreativteam ist kongenial besetzt – ein Heimspiel für den schrillen Charme des B-Movies. Die Show ist vom 3. Februar bis zum 1. März im Capitol Theater zu sehen. Tickethotline:0180 – 51 52 53 0, Online-Buchung über www.rocky-horror-show.de (coole Website).
Seit der Uraufführung Anfang 1973 in London ist klar: RICHARD O'BRIEN'S ROCKY HORROR SHOW definiert eine Klasse für sich. Im Handumdrehen wurde das exzentrische Stück Musiktheater zum Kultmusical
schlechthin und prägte mit THE TIME WARP, SWEET TRANSVESTITE und vielen andern Hits die Hymnen einer ganzen Epoche. Über 20 Millionen Menschen in mehr als 30 Ländern haben das exzentrische Stück Musiktheater bis heute erlebt, und stets wurde die Geschichte um Brad, Janet und den diabolischen Frank'N'Furter gefeiert und geradezu rituell zelebriert.
Frischverlobt und glücklich verliebt bleibt das junge, untadelige Paar Brad Majors und Janet Weiss durch eine Autopanne bei strömendem Regen auf einer einsamen Landstraße liegen. In einem nahe gelegenen, von Blitz und Donner umtosten Schloss bitten sie den kauzigen Diener darum, telefonieren zu dürfen, ohne zu wissen… dass sie bereits erwartet werden. Und plötzlich rückt das rettende Telefonat in weite Ferne. Denn als man Janet und Brad erklärt, der "Master" des Hauses feiere in dieser speziellen Nacht eine seiner "Affären", tut sich, noch ehe sie wissen wie ihnen geschieht, vor ihren entsetzten Augen ein lüsterner Abgrund auf, der das unschuldige Paar allmählich auf Gedeih und Verderb in eine nie erahnte, fantastische Galaxie reißt…
Treibender Rock'n'Roll, brillanter Humor und eine reichliche Prise Sex – RICHARD O'BRIEN'S ROCKY HORROR SHOW ist eine überwältigende Party, ein höllischer Spaß im sittsamen Garten Eden, ein lustvoll verrückter Tanz um den Baum der verbotenen Früchte. Nach wie vor steht dieses schräge Märchen für Erwachsene, mit seiner genial-bizarren Atmosphäre unerreichbar und allein gegen jegliche Konvention in der schicken Musical-Welt. Bis heute hat es nichts von seiner schrillen Bissigkeit verloren. Jetzt rüstet das Enfant terrible der Musicalgeschichte zur Rückkehr ins neue Jahrtausend, mit einer Neuinszenierung, bei der Schöpfer Richard O`Brien selbst für die stimmige Balance zwischen Urfassung und Neuproduktion sorgt.
Reloaded – runderneuert und ausgestattet mit einem künstlerisch herausragenden Creative Team, einer phänomenal besetzten Cast, verfolgt die neue Rocky Horror Show den Ansatz der erfrischenden Belebung anstelle von erstickender Konservierung und begibt sich via "Time Warp" zurück zu den Wurzeln des Stückes, hinein in die Faszination und den schrillen Charme der B-Movies, der Burlesque und des Glamrock.
LET'S DO THE TIME WARP AGAIN!