Wheel of Vision: Das Riesenrad dreht sich ab Ende Januar auf dem Corneliusplatz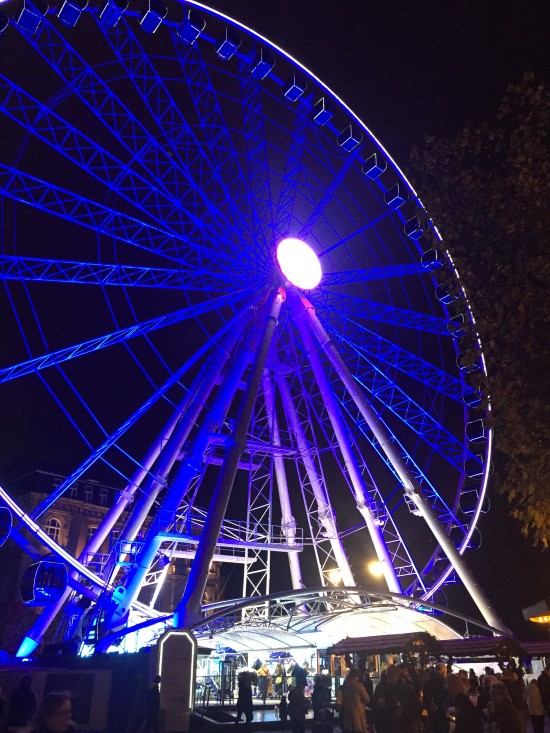 Derzeit, wie gewohnt, auf dem Burgplatz: Oscar Bruch Jr.'s "Wheel of Vision" – Foto: Lust auf Düsseldorf
Die Eröffnung der Wehrhahn-Linie ist für Düsseldorf ein ganz besonderes, einmaliges Ereignis. Dafür gibt es nun auch eine einmalige Zugabe: Das Wheel of Vision wird sich zur Eröffnung auf dem Corneliusplatz drehen und damit ein zweites Gastspiel in Düsseldorf geben. 
Der Umzug vom Burgplatz (dort dreht sich das Riesenrad noch bis zum 10. Januar) an den Platz zwischen Kö und Hofgarten wird durch enge Kooperation mit der Rheinbahn ermöglicht. Oscar Bruch jr.: "Ich freue mich, dass wir zum Bürgerfest anlässlich der Eröffnung des neuen U-Bahn-Abschnitts einen Beitrag leisten können. Mit den städtischen Ämtern konnten wir in vertrauensvollen Gesprächen sehr zügig alle Voraussetzungen schaffen, um den Umzug und das außerplanmäßige Gastspiel zu realisieren."
Voraussichtlich wird das Wheel of Vision vom 28. Januar bis zum 28. Februar auf dem Corneliusplatz gastieren.
www.duesseldorf.riesenrad.info
www.facebook.de/riesenrad.info