Ohrwurm-Spezialist Nik Kershaw am 19. Juni im Savoy!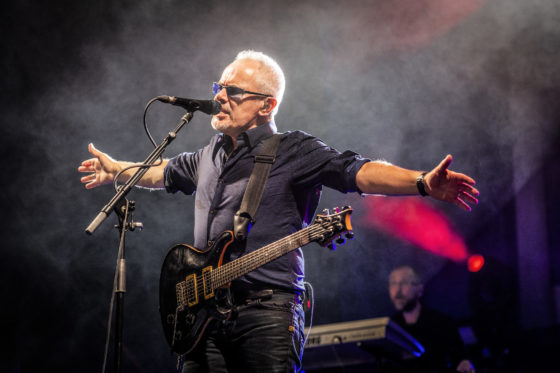 Kommt nach Düsseldorf: Nik Kershaw
Jeder hat es schon einmal gehabt: ein Lied, dass einem einfach nicht mehr aus dem Kopf geht. Nik Kershaw ist bekannt für seine Ohrwürmer, die sich bei uns einbrennen und uns den Tag versüßen. Pop-Hymnen wie The Riddle oder I won´t let the sun go down werden bis heute im Radio rauf und runter gespielt.
1985 trat Nik Kershaw beim "Live Aid" Konzert auf. Außerdem arbeitete unter anderen mit Künstlern wie Bonnie Tyler, Ronan Keating, Nick Carter und Elton John zusammen.
Als er sich für ein paar Jahre vom Rampenlicht verabschiedete, schrieb er weiterhin Texte wie beispielsweise "The One & Only" für Chesney Hawkes.
Am 19. Juni kommt Nik Kershaw für ein exklusives Konzert in NRW nach Düsseldorf ins Savoy Theater!
Tickets für das großartige Konzert gibt es ab 45€ auf www.LB-EVENTS.de oder telefonisch unter 0234/9471940 sowie an allen bekannten Vorverkaufsstellen!