Am 14. Mai beginnt die 8. Photo Pop Up Fair im Stilwerk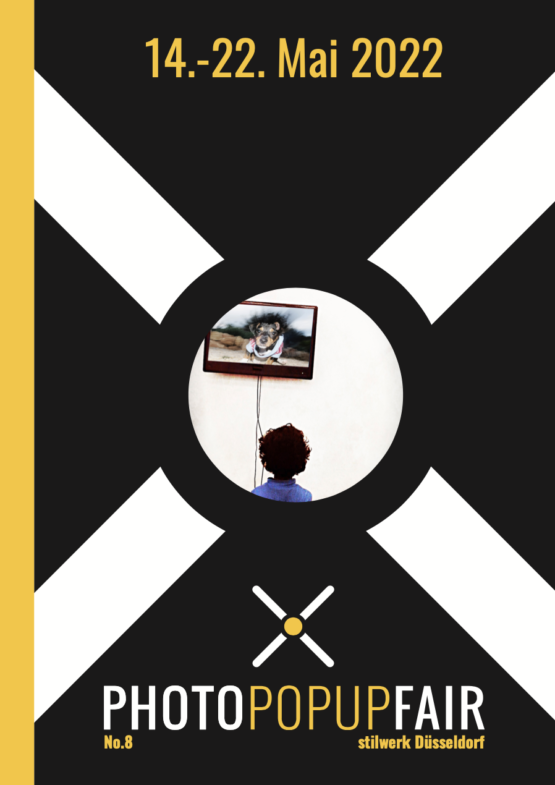 Am 14. Mai 2022 startet im stilwerk Düsseldorf die achte Ausgabe der Messe für zeitgenössische Photographie PHOTO POPUP FAIR. Auf 2.000 qm zeigen Fotografen und Fotokünstler von nationalem und internationalem Format ihre Arbeiten.
"Terminlich sind wir auf Grund der vielen Verschiebung nun im Mai gelandet. Wieder ist es uns mit unseren Partnern gelungen ein breites und interessantes, wie inspirierendes Feld an erstklassigen Künstlerinnen und Künstlern an den Start zu bringen und unsere vielen Side Events werden den Besuchern ein ganz besonderes Erlebnis inmitten außergewöhnlicher Photokunst bereiten!", so der Gründer und Creative Director Wolfgang Sohn.
"Lebe in parallelen Welten"
Franziska Stünkel zeigt Arbeiten aus ihrer Serie "COEXIST". Die Photokünstlerin ist neben ihrer Arbeit als Photokünstlerin vor allem als Filmemacherin bekannt. Mit "Nahschuss" gelingt der Filmemacherin 2021 ein eindringlicher Film, der mehrfach ausgezeichnet wurde.
Ebenfalls präsentiert die Messe auch eine ukrainische Künstlerin. Anna Kalinichenko stammt aus Pavlograd und hat in Kiew studiert, lebte lange in Spanien und seit kurzem in Düsseldorf. Sie sagt: "Am 24. Februar 2022 hat das Leben für mich aufgehört, für die ganze Ukraine. Jetzt hat mein Leben ein Vorher und ein Nachher, und ich lebe im Grunde in 2 parallelen Welten: dem Paradies und dem Albtraum. Ich weine jeden Tag um meine Familie, um die Ukraine, um alle, die gelitten haben und noch leiden". Die Veranstalter stellen der Künstlerin eine Fläche für ihr Projekt "Wenn Fremde kommen" zur Verfügung. Ihre Fotos zeigen verlassene Orte, an denen Menschen ihr Leben genossen haben, aber plötzlich fliehen mussten. Sie möchte zeigen, wie schön das Leben ist, wie schön die Menschen sind – lächelnd, weinend vor Glück und nicht vor Schmerz, wie schön die Welt ohne Bomben und Panzer ist, und schließlich, wie viel die Ukraine zahlt, um ihren Frieden wiederzubekommen.
In der PHOTO POPUP FAIR Content Area werden täglich mehrmals interessante ArtistTalks stattfinden und Blicke hinter die Kulissen und Konzepte der Künstlerinnen und Künstler offen legen. Termine werden bekannt gegeben und sind auf der Webseite zu finden.
Die PPUF widmet sich in einer Lounge ebenfalls dem immer stärker in den Vordergrund tretenden Thema NFT und gibt Besuchern einen Einblick in die für alle noch sehr abstrakte Thematik.
"FUCK IT! –– I'M ALIVE" Brustkrebs verändert alles. Für Betroffene ist er ein Schlag und reißt sie aus dem Leben – und dann kehren sie zurück. Genau das portraitiert "FUCK IT! –– I'M ALIVE." Iris Edinger gibt als freie Fotografin dem Projekt seinen künstlerischen Ausdruck und die PPUF unterstützt diese Initiative und das Projekt mit Sichtbarkeit.
Internationale Künstler und lokale Größen
Neben vielen internationalen Künstlern, wie dem deutsch-japanischen Multimediakünstler Kanjo Take und dem Argentinier Fabio Borquez, zeigt die Fair auch bekannte Gesichter aus Düsseldorf wie Dr. Georgia Ortner, Frank Dursthoff, Christoph Michaelis, Hojabr Riahi, Rüdiger Schrader und Hartmut Ahlers.
Für Freunde der Schwarz-Weiß-Photographie zeigt die PPUF Motive von zwölf Künstlern, die bereits mit großen Strecken in dem Fine Art Magazin SWAN vertreten waren.
Ein Auszug aus der Leica "Hall of Fame" mit außergewöhnlichen Arbeiten ist ebenso zu sehen, wie ein Live Shooting mit dem CANON Photographen Sascha Hüttenhain. CANON Branchenkenner Martin Wieser gibt Einblicke in die neue Kamera-Technologie und bietet den Besuchern ein Touch and Try zum Shooting. Besonders großformatige Arbeiten, produziert vom WhiteWall Profilabor aus seiner Serie "Blackfores" zeigt der international bekannte und mehrfach ausgezeichnete Photograph Erik Chmil.