Klüh erarbeitet Hygienestandards für 58-Mio. Provinz Hubei in China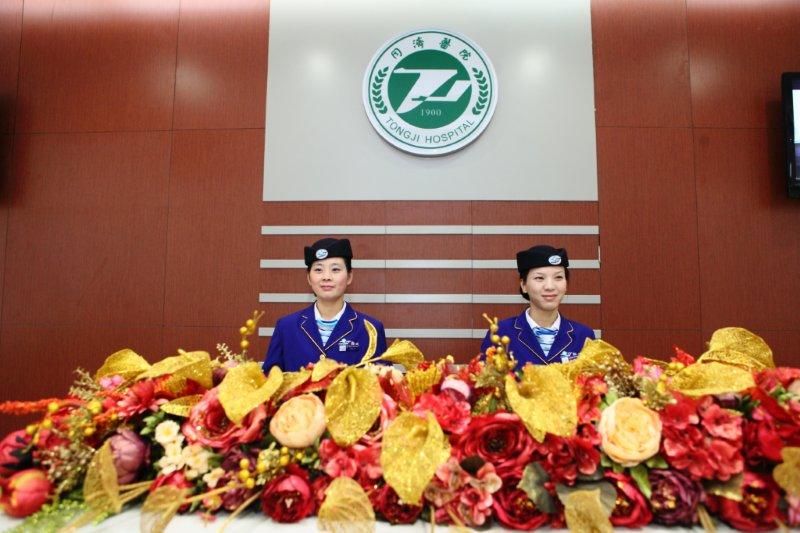 Klüh-Mitarbeiterinnen an der Rezeption des Tongji Hospital in der Provinz Hubei
Erfolg für Klüh in China: Das Tochterunternehmen des Düsseldorfer Multiservice-Dienstleisters, Tongji Property Management in Wuhan,  ist von der Provinz Hubei (58 Mio. Einwohner) mit der Erarbeitung und Implementierung von Hygienestandards für Krankenhäuser in der gesamten Provinz beauftragt worden. Das "Hubei Bureau of Quality and Technical Supervision" erteilte den Auftrag.
Die Aufgabenstellung für das chinesische Klüh-Unternehmen, ein Joint Venture von Klüh und der Tongji Universität, Wuhan, lautet, umfassende Anforderungen rund um Klinik-Dienstleistungen wie Cleaning, Security, Facility Management, Wäscherei, Empfangsdienste und weitere Services zu erarbeiten und die Qualitätslenkung festzulegen.
Dieser Standard soll in Folge für alle größeren Krankenhäuser gelten. Tongji  Property Management kooperiert bei der Erarbeitung mit dem Forschungsinstitut für Standardisierung in Wuhan. Das Klüh-Unternehmen betreut insgesamt 30 Krankenhäuser in der Provinz, dabei werden 5.700 Mitarbeiter eingesetzt.
Die zwei größten Hospitäler sind das Tongji Hospital (4.000 Betten) und das Union Hospital (4.600 Betten) in Wuhan. Allein diese beiden Krankenhäuser behandeln jährlich zusammen 5,3 Mio. Patienten.
Klüh Geschäftsführer Uwe Gossmann, der die chinesischen Joint Ventures von Anfang an betreut hat, gratulierte Geschäftsführerin Li Yaping: "Meinen herzlichen Glückwunsch an das ganze Team zu dieser hervorragenden Aufgabe. Das zeigt, welch gute und anerkannte Leistungen durch unser Unternehmen erbracht werden."