Stühlerücken im Breidenbacher Hof-Management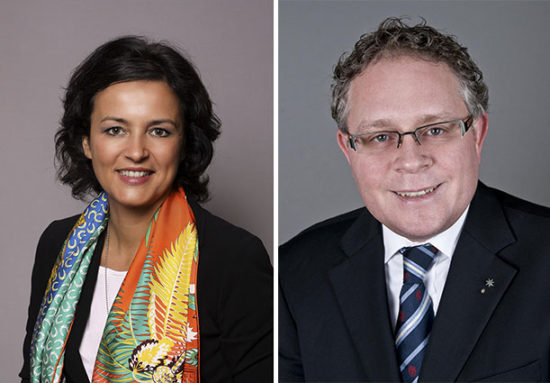 Britta Germann und Steffen Nemec (Foto) übernehmen unter Cyrus Heydarian die Managementaufgaben von Hotel-Manager Bjørn Stremme im Breidenbacher Hof in Düsseldorf.
Bjørn Stremme gehörte zum Eröffnungsteam und verlässt nach 10 außerordentlich erfolgreichen Jahren des Aufbaus und der Neupositionierung das Hotel, um sich neuen Herausforderungen zu widmen.
Britta Germann, ebenfalls seit Eröffnung des Breidenbacher Hofs als Director of Sales & Marketing an Bord, verantwortet ab sofort zusätzlich die Bereiche Front Office mit Inhouse Call Center, Front of House und Housekeeping. Die Absolventin der renomierten École hôtelière de Lausanne, war zuvor in leitenden Positionen im London Hilton on Park Lane, Swissôtel und Steigenberger Parkhotel tätig.
Steffen Nemec, ebenfalls seit Eröffnung Teil des Führungsteams und seit 2016 Area Director of Finance Europe, übernimmt ab sofort neben dem technischen und kaufmännischem Facility Management zusätzlich den Bereich der Haustechnik. Nach Abschluss an der Hotelmanagement School Heidelberg, folgten Stationen bei InterContinental als Director of Finance in London und Berlin. Des Weiteren betreute Nemec Neueröffnungen der Hotelkette in Berchtesgaden und Amsterdam.