Der Kongress tanzt in Düsseldorf – Maritim wird Stammquartier auf Jahre für Deutschlands Tanzlehrer – Comedian Thomas Hermanns brilliert als Discofox-Star
Tanzlehrer aus aller Welt treffen sich Mitte April auf Einladung des ADTV (Allgemeiner Deutscher Tanzlehrerverband) in Düsseldorf – zum 44. Internationalen Tanzlehrer-Kongress (INTAKO). Der Kongress tanzt nach 2009 zum zweiten Mal in Düsseldorf und hat hier sein Hauptquartier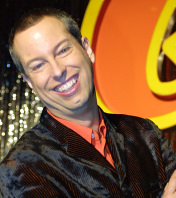 für die nächsten Jahre im Hotel Maritim aufgeschlagen.
An dem Kongress nehmen rund 3500 Menschen aus aller Welt teil. Der 44. INTAKO beginnt offiziell am Montag, dem 18. April und wird von Oberbürgermeister Dirk Elbers (Foto unten) eröffnet. Elbers: "Mit der Entscheidung für Düsseldorf leistet der ADTV einen wichtigen Beitrag zur Belebung der Stadt in der geschäftlich ruhigen vorösterlichen Zeit. Deshalb freue ich mich ganz besonders über die Entscheidung des ADTV-Präsidiums für Düsseldorf. Der INTAKO passt auch bestens zum Lebensgefühl unserer Stadt –  nicht nur in diesem ESC-Frühling."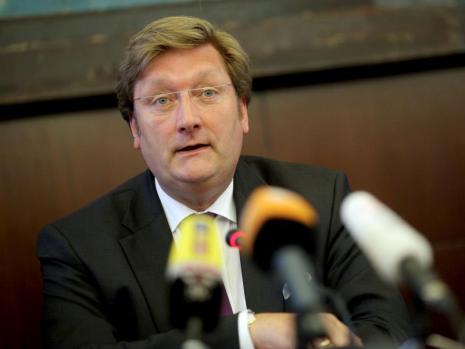 TV-Sendungen wie "Let's Dance" (RTL) belegen es: Tanzen ist wieder mitten in der Gesellschaft angekommen. Dazu tragen auch prominente Protagonisten bei. So ist Comedian Thomas Hermanns ("Quatsch Comedy Club"/Foto) in diesem Jahr das Gesicht des Tanzes, den der World Dance Council als "International Dance of the year 2011" ausgerufen hat: Discofox. Das passt ideal, denn der Entertainer ist leidenschaftlicher Disco-Fan und wird im November dieses Jahres mit der vierfachen Discofox-Weltmeisterin Steffi Langer an der Discofox-WM in Solingen teilnehmen. Auch zur offiziellen Pressekonferenz zum Auftakt des INTAKO kommt Hermanns und gibt der Discofox-Queen eine Probe seines Könnens.
Der Kongress – Motto: "Tanzen ohne Grenzen – Tanzen integriert" – ist der weltgrößte Kongress seiner Art und bietet den teilnehmenden Tanzlehrern rund 60 Fortbildungsangebote. Dazu zählen das klassische Kerngeschäft Gesellschaftstanz ebenso wie Kindertanz, HipHop, Salsa, Swing, Zumba oder Tanz für Menschen mit gesundheitlichen oder altersbedingten Handicaps.
Doch der Kongress ist nicht nur eine "Tanzschule für Tanzlehrer" – es gibt auch eine Reihe hochkarätiger Veranstaltungen für Düsseldorf. Zum Auftakt des Kongresses am 16. April werden rund 1.700 Aktive und fast ebenso viele Gäste beim "Dance4Fans"-Deutschland-Finale im Videoclip-Dancing im "Burg-Wächter Castello" erwartet. Dabei werden populäre Videoclips nachgetanzt.
Das "All You Can Dance Festival" am Mittwoch, dem 20. April, ist ein weiteres Highlight für Tanzbegeisterte. "Tanzrausch statt Vollrausch" heißt es beim Festival der HipHopper, das gleichfalls am Mittwoch stattfindet. Der Name ist gleichzeitig Programm für ein soziales Engagement des Tanzlehrerverbandes ADTV. Jungen Menschen soll dabei vermittelt werden, dass der "Tanzrausch" eine Alternative zu exzessivem Alkohol- oder Drogengenuss ist. Der ADTV hat mit Fachleuten ein Präventionsprogramm aufgelegt, bei dem zum Beispiel so genannte "Rauschbrillen" zum Einsatz kommen, die hohen Alkoholgenuss simulieren.
Am Dienstag, dem 19. April leitet Bernd Hörmann, Vizepräsident des ADTV, im Hotel Maritim eine Podiumsdiskussion zu diesem Thema. Dabei: Mechthild Dyckmans (MdB), Drogenbeauftragte der Bundesregierung, Klaus Kaulich, Erster Kriminalhauptkommissar (LKA NRW, Leiter SG 34.1 »Prävention Jugendsachen/Drogenkriminalität/Städtebau, Opfer-schutz, Gremien«), Dr. Rüdiger Meierjürgen, Leiter Prävention der Barmer GEK, Dr. Ursula Kirsch, Chefärztin d. Abt. f. Kinder- u. Jugendpsychiatrie, Psychosomatik u. Psychotherapie am LKH Bedburg-Hau sowie Silke Morlang, Ginko-Stiftung für Prävention – Koordination der Suchtvorbeugung in NRW.
Im Hinblick auf den demografischen Wandel wird dem Fachpublikum am Mittwoch, dem 20. April (13 Uhr), Rollator-Tanz vorgestellt. Diese Tanzform, die nach entsprechender Ausbildung der Tanzlehrerinnen und Tanzlehrer noch in diesem Jahr in ADTV-Tanzschulen angeboten werden soll,  ermöglicht Menschen mit Gehhilfen die Teilhabe an gesellschaftlichen Kontakten auf dem Tanzparkett.