"Taken by a Stranger" – Lenas Song wird heute von einem Dance Mob mit einer dafür entwickelten Choreographie präsentiert – von rund  200 Tänzerinnen und Tänzern der ADTV-Tanzschulen. Choreographie von Markus Schöffl, organisiert von Marc Heldt (Tanzschule Dresen). Danach das Tanzhaus NRW mit einem eigens komponierten Sound und einer passenden Choreographie.  Ort: Johannes-Rau-Platz am Apollo Theater. Beginn: Präzise 18:30 Uhr.
"Taken by a Stranger", lovely Lena' s song, is going to be performed by a dance mob today at precisely 6.30 p.m. at Johannes Rau Square on the bank of the Rhine (close to Düsseldorf TV Tower and Apollo Theatre). Don't miss it and be on time!
Feiert Deutschland am 14. Mai einen historischen Sieg? Laut dem Prognose-Tool von Google gewinnt Lena Meyer-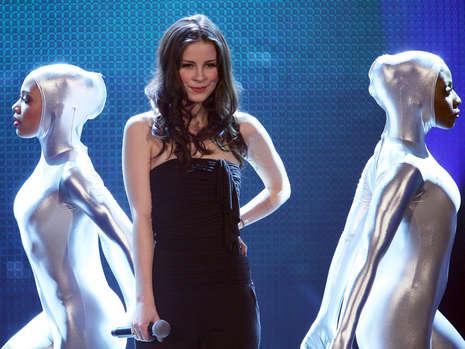 Landrut erneut den Eurovision Song Contest. In den vergangenen beiden Jahren hat Google mit seinenPrognosen, die auf Suchergebnissen basieren, richtig gelegen. Sowohl den Sieg von Alexander Rybak als auch den Triumph von Lena in Oslo hatte Google allerdings voraus gesagt.
Allerdings: Kein ESC-Gewinner hat es bislang geschafft, seinen Titel zu verteidigen.
Im "Google Eurovision 2011 forecast" erreicht Lena mit ihrem Song "Taken by a Stranger" am Donnerstag einen "Score" von 169, der französische Opernsänger Amaury Vassili kommt mit "Sognu" auf 137 Punkte. Dahinter folgen Eric Saade (Schweden, 109 Punkte) und die irischen Teenager-Zwillinge John und Edward Grimes (Jedward, 85 Punkte). [Read more]
Er hat das Geschäft mit Tierbedarf revolutioniert und mehr als 20 Prozent Marktanteil erkämpft. Torsten Toeller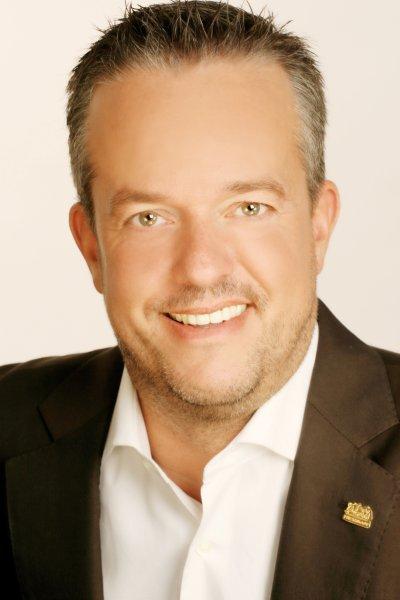 (Foto) ist "Mr. Fressnapf", macht Milliardenumsatz und begeisterte jetzt die Mitglieder des Marketing-Club Düsseldorf mit seiner Erfolgsgeschichte.
Mehr als 100 Marketeers applaudierten dem visionären Unternehmer gestern im Kaiserswerther Hotel Mutterhaus, beeindruckt von Dynamik, Tatkraft und zielgerichtetem Erfolgskurs des Krefelders, der morgen seinen 45. Geburtstag feiert, der von allem viel hat und nur von einem zu wenig: Freizeit für die Familie.
Es war die erste Power-Veranstaltung des Marketing-Club Düsseldorf, der mittlerweile nach Einzelmitgliedschaften mit mehr als 700 Mitgliedern der führende der Bundesrepublik ist.
Marketing-Club Düsseldorf-Präsident Dirk Krüssenberg:
"Der Marketing-Club Düsseldorf bewegt sich im Strom des Zeitgeistes, ist stets à jour, will gestalten, prägen, voraus denken. Es gilt, die Trends des Marktes zu antizipieren und die Mitglieder mit Themen zu [Read more]
Schon kurz nach Bekanntgabe des Zuschlages für den ESC an Düsseldorf hatte der Ratinger Bürgermeister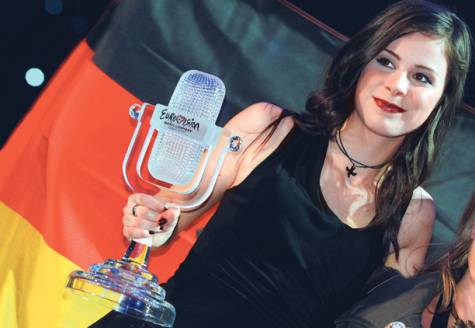 Harald Birkenkamp seinen Düsseldorfer Amtskollegen Dirk Elbers herzlich zu diesem Erfolg beglückwünscht und die Unterstützung der Stadt Ratingen zugesichert.
Auf Initiative der Marketinggesellschaft der Stadt Ratingen wurde jetzt eine Arbeitsgruppe verschiedener Institutionen – Stadt Ratingen, IHK, Einzelhandel, Hotellerie, Gastronomie, Tourismus und Eventspezialisten – gebildet. [Read more]