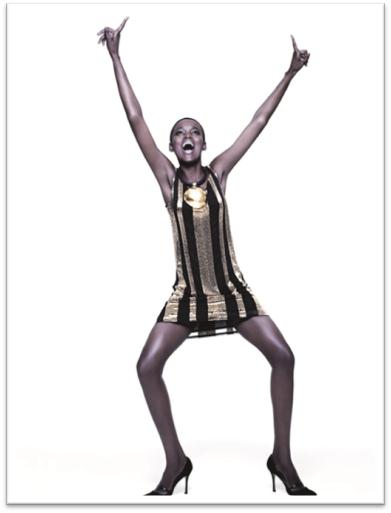 Unterstützt vom Fashion- und Lifestyle-Unternehmen Breuninger als Sponsor zeigt das NRW-Forum Düsseldorf ab dem 15. September die erste umfassende Museumsausstellung eines der einflußreichsten Beauty- und Celebrity-Fotografen: Rankin.
Rankin, bürgerlich John Rankin Waddell (* 1966), ist ein, wenn nicht eher der britische Porträt- und Modefotograf. Mit ihm setzt das NRW-Forum die Serie großer zeitgenössischer Fotografen fort. Nach Albert Watson, Michel Comte, Peter Lindbergh, Bettina Rheims, Herb Ritts, Helmut Newton, Robert Mapplethorpe nun also Rankin.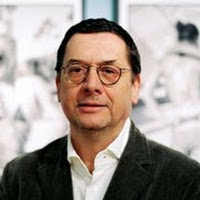 Das Jahr im NRW-Forum wird spannend, sagt dessen Lenker Werner Lippert (Foto). Einen Blick in die Gegenwart und Zukunft der Fotografie wirft das NRW-Forum vom 4. Februar bis zum 6. Mai unter dem Titel "State of the Art Photography". Darin sind die Arbeiten von 41 internationalen Fotografen zu sehen. Ausgesucht wurden diese von insgesamt acht "Advisors", darunter Andreas Gursky, Thomas Weski, FC Gundlach und Werner Lippert unter dem Kriterium, welcher Künstler in den kommenden Jahren die Fotokunst maßgeblich mitbestimmen könnte. Denn die befindet sich momentan in einem großen Wandel. Es ist nicht nur die digitale Revolution, die das Bildermachen verändert, auch der globale Datenraum wird zu einer neuen Ressource. Aber auch der entgegengesetzte Weg zum analogen Unikat ist, so zeigt die Ausstellung, wieder eine gern genutzte Möglichkeit unter den Nachwuchs-Fotokünstlern. [Read more]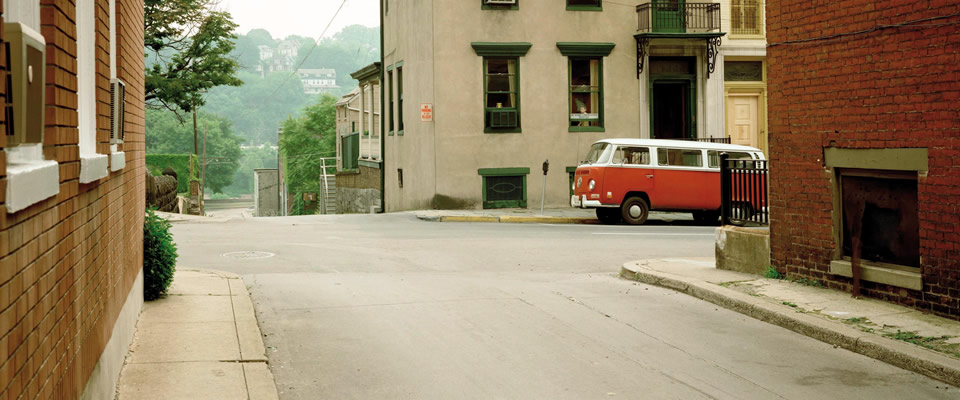 Zur Einstimmung auf die Ausstellung "Der Rote Bulli. Stephen Shore und die Neue Düsseldorfer Fotografie" lässt das Düsseldorfer NRW-Forum auf seiner Website den Namensgeber der Ausstellung, den amerikanischen New Color Photography Künstler Stephen Shore, zu Wort kommen.
Das NRW Forum Düsseldorf widmet sich zur Quadriennale 2010 ab dem 11. September erstmals einem bedeutenden Kapitel der jüngeren Fotogeschichte: Dem transatlantischen Einfluß auf die Fotografie der 1970er und 80er Jahre. [Read more]
Mode wird heute nicht mehr nur von der Spezies der Modeschöpfer erdacht, kreiert und vertrieben, die Welt der Mode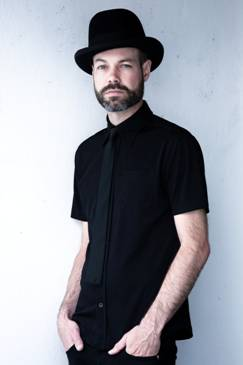 ist demokratischer und bunter geworden:  Straße macht Mode.   Menschen, die für sich einen individuellen Kleidungsstil entwickeln,  geben Anregungen, werden zitiert und kopiert, sind somit stilprägend.
Der in München lebende  Modeblogger Gunnar Hämmerle (Foto), ein Deutsch-Schwede, hat sich darauf spezialisiert, diese Trends zu verfolgen. Er fotografiert und kommentiert auf seinem Blog, was auf den Straßen weltweit getragen wird. Das NRW-Forum zeigt ab dem 25. Juli bis zum 8. August die "größte Fashion Blogger Einzel-Ausstellung, die jemals präsentiert wurde."
Fotografie und Mode, ohnehin innige Geschwister, kommen hier zusammen – in einer Show mit knapp 1.000 Blog-Fotografien des "Styleclickers". Spannend: Die Projektionen verwandeln das Obergeschoss des NRW-Forum in eine virtuelle Stadt mit unterschiedlichsten Menschen aus Stockholm, Berlin, New York, Paris, London und anderen Orten.
Die Ausstellung wird von Schwarzkopf unterstützt.